November 24, 2017
Mooka Hakkiyu Haaduthide Lyrics
Mooka Hakkiyu Haaduthide Lyrics: Mooka Hakkiyu Haaduthide is a song from the 1979 Kannada movie Dharmasere, directed by Puttanna Kanagal, based on a novel by Jada Bharata of the same name. Dharmasere features Aarathi, Srinath, Sathyapriya, Sathyabhama, Jayashree, Baby Nandini, Seetharam, Musuri Krishnamurthy, Nanjundaswamy, Pranavamurthy, Kiran, Dwarakanath, Shivaram, Chandrashekar, Jai Jagadish, Yoganarasimha, Vishwanath Rao, Dikki Madhavarao, Sharapanjara Iyengar and others. Saregama is the music label of this movie.
Song was composed by Upendra Kumar with lyrics penned by Vijaya Narasimha. Mooka Hakkiyu Haaduthide was rendered by S. P. Balasubrahmanyam, S. Janaki.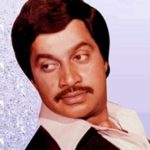 Mooka Hakkiyu Haaduthide Lyrics
Movie: Dharmasere [1979]
Music Lable: Saregama
Music: Upendra Kumar
Lyrics: Vijaya Narasimha
Singers: S. P. Balasubrahmanyam, S. Janaki
Check out the lyrics here..
Mooka Hakkiyu Haaduthide
Haaduthide Haaduthide Haaduthide
Bhashegu Nilukada Bhaavageetheya
Bhashegu Nilukada Bhaavageetheya
Haari Haari Haaduthide
Mooka Hakkiyu Haaduthide
Sakhanodagoodi Sarsavanaado
Sundara Swapnava Kandu
Higgi Higgutha Haaruthaliralu
Higgi Higgutha Haaruthaliralu
Hakkiya Rekke Muridiththu
Hakkiya Rekke Muridiththu
Mooka Hakkiyu Haaduthide
Haaduthide Haaduthide Haaduthide
Bhashegu Nilukada Bhaavageetheya
Bhashegu Nilukada Bhaavageetheya
Haari Haari Haaduthide
Mooka Hakkiyu Haaduthide
Dharmasere Songs
Ee Sambhashane
Kanda Oh Nanna Kanda
Comments
comments