May 12, 2018
Naanu Neenu Nentarayya Lyrics
Naanu Neenu Nentarayya Lyrics: Naanu Neenu Nentarayya is a song from the 1974 Kannada movie Bhakta Kumbara, written and directed by Hunsur Krishnamurthy. The film was produced by N R Anuradha Devi under the banner Lakshmi Films Combines. The film was based on the life of Gora Kumbhar, a 14th century potter who turned into a saint. The movie was remade in Telugu as Chakradhari [1977] starring Akkineni Nageswara Rao.
Bhakta Kumbara features Nata Sarvabouma Dr. Rajkumar, Leelavathi, Rajashankar, Balakrishna, Vajramuni, Dwarakish, Kanchana, Thoogudeepa Srinivas, Manjula , Sridevi, Sampath, Shani Mahadev, Joker Shyam, H. R. Shastry, Thipatur Siddaramaiah and others.
Universal Music is the music label of this movie. This song was composed by G. K. Venkatesh with lyrics penned by Hunsur Krishnamurthy. Naanu Neenu Nentarayya song was rendered by P. B. Sreenivas.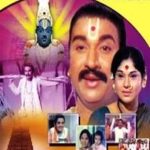 Naanu Neenu Nentarayya Lyrics
Movie: Bhakta Kumbara [1974]
Music Label: Universal Music
Music: G. K. Venkatesh
Lyrics: Hunsur Krishnamurthy
Singer: P. B. Sreenivas
Check out the lyrics here..
Vittalaa Paanduraga Vittalaa
Naanu Neenu Nentarayya
Naanu Neenu Nentarayya
Namage Bhedaa.. Illavayya
Naanu Neenu Nentarayya
Namage Bhedaa.. Illavayya
Vittalaaa.. Paanduranga Vittalaa
Vittala Vittala Vittala
Mannali Madike Kudike Maado
Kaayaka Hidida Kumbaara Naanu..U..
Mannali Madike Kudike Maado
Kaayaka Hidida Kumbaara Naanu
Jeevigalembo Bombeya Maado
Brahmana Tande Kumbara Neenu
Brahmana Tande Kumbara Neenu
Vittalaaa.. Paanduranga Vittalaa
Vittala Vittala Vittala
Naanu Neenu Nentarayya
Namage Bhedaa Illavayya
Yaagavanolle Yogavanolle
Raagade Moolugo Vyabhoga Olle
Yaagavanolle Yogavanolle
Raagade Moolugo Vyabhoga Olle
Maadhava Ninna Naamaamruthada
Saadhane Onde Saakayya Tande
Saadhane Onde Saakayya Tande
Pundareeka Varada Jaya Paanduranga
Paanduranga Vittalaa Jaya Paanduranga
Vittala.. Paanduranga Vittalaa
Jai Jai Vittalaa
Pundareeka Varada
Jai Jai Vittalaa
Bhakta Kumbara Songs
Naanu Neenu Nentarayya
Manava Dehavu Moole Maamsada Thadike
Hari Namave Chanda
Kande Hariya Kande
Elli Mareyade Paanduranga
Jodi Bedo Kalavamma
Vitala Vitala Panduranga Vitala
Lakshmi Sthothram
Guru Bramham
Comments
comments