November 1, 2017
O Malligeye Lyrics
O Malligeye Lyrics: O Malligeye is a song from the 1996 Kannada movie Karpoorada Gombe, written and directed by S. Mahendar. Karpoorada Gombe features Ramesh Aravind, Shruti and Shwetha, Sharan, Lokesh, Srinivasa Murthy, Doddanna, Rekha Das, Ashalatha, Vanishree, Master Anand and others. Lahari Music is the music label of this movie. This song was composed and written by Hamsalekha. O Malligeye was rendered by K. S. Chithra.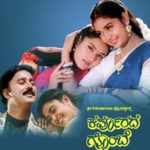 O Malligeye Lyrics
Movie: Karpoorada Gombe [1996]
Music Label: Lahari Music
Music: Hamsalekha
Lyrics: Hamsalekha
Singer: K. S. Chithra
Check out the lyrics here..
Oo Malligeye Harasi Haaduve Ninage Naanu
Oo Sampigeye Varava Beduve Ninage Naanu
Madhuravagali Ella Sukhadi Thelali Ella
Ide Haaduve Sadaa Naa Ide Beduve Sadaa
Oo Malligeye Harasi Haaduve Ninage Naanu
Oo Sampigeye Varava Beduve Ninage Naanu
Ninna Maduve Mantapa Naane Maadiruve
Olle Vara Tharuve Dhaare Naanereve
Malle Maduvege Muncheye Hase Eradu Sampige
Preethi Maathina Thampige Solalebekide Sampige
Kaala Nodali Ella Chaitravagali Ella
Ide Haaduve Sadaa Naa Ide Beduve Sadaa
Oo Malligeye Harasi Haaduve Ninage Naanu
Oo Sampigeye Varava Beduve Ninage Naanu
Sasasa Sassa Nisa Danipa Mapa Maga Ma Padanipa Danisari
Sasasa Sassa Nisa Danipa Mapa Maga Ma Padanipa Danisari
Rigama Pagariga Risa Sani Dapani Sa
Rigama Pagariga Risa Sani Dapani Sa
Ninna Karulina Ballige Naane Maravamma
Naane Guruvamma Naane Doddamma
Ido Ninnaya Maguvidu Ninna Bittu Hogadu
Ninna Holuva Gombeya Nodo Kanaside Nannadu
Kaala Nodali Ella Chaitravagali Ella
Ide Haaduve Sadaa Naa Ide Beduve Sadaa
Oo Sampigeye Varava Beduve Ninage Naanu
Oo Malligeye Harasi Haaduve Ninage Naanu
Comments
comments