November 2, 2017
O Nalle Savinudiya Lyrics
O Nalle Savinudiya Lyrics: O Nalle Savinudiya is a song from the 1985 Kannada movie Dhruva Thare, directed by M. S. Rajashekar and produced by S. A. Govindraj, V. Bharathwaj under the banner Nirupama Art Combines. The movie is based on the novel Aparanji written by Vijay Sasanur.
Dhruva Thare features Rajkumar, Geetha, Deepa, Thoogudeepa Srinivas, Balakrishna, Shivaram, Ashwath Narayan, Shankar Bhat, Rajanand, Sadashiva Brahmavar, Honnavalli Krishna and others.
Sangeetha is the music label of this movie. This song was composed by Upendra Kumar with lyrics penned by Chi. Udaya Shankar. O Nalle Savinudiya was rendered by Rajkumar and Vani Jayaram.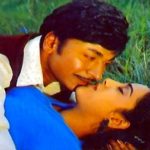 O Nalle Savinudiya Lyrics
Movie: Dhruva Thare [1985]
Music Label: Sangeetha
Music: Upendra Kumar
Lyrics: Chi. Udaya Shankar
Singers: Rajkumar, Vani Jayaram
Check out the lyrics here..
O Nalle Savinudiya Hele
Maathalle Hosa Harusha Needi
Badukalli Indu Sadagarava Nee Thande Nanage
O Nalle Savinudiya Hele
Maathalle Hosa Harusha Needi
Badukalli Indu Sadagarava Nee Thande Nanage
O Nalle Savinudiya Hele
Ninna Nanayanadalli Eno Kaanthi Nanna Selevanthe
Ninna Adharadalli Eno Holapu Nanna Karevanthe
Ninna Bayake Enu Aase Enu Helu Nannalli
Ninna Manadaleno Mounavenu Helu Baa Illi
Mareyolage Adagiruva Hasu Maguvu Naguva Nimma Nudige
O Nalla Savinudiya Heli
Maathalle Hosa Harusha Needi
Badukalli Indu Sadagarava Nee Thande Nanage
Kanda Manege Banda Sukhava Thanda Namma Balalli
Thanna Naguvininda Seletha Thanda Namma Manadalli
Laali Haadu Thanda Impininda Eno Ullasa
Thoogo Thottilannu Kaanuvaaga Eno Santhosha
Maganiruva Sadagaradi Iniyana Nee Mareyabeda Cheluve
O Nalle Savinudiya Hele
Maathalle Hosa Harusha Needi
Badukalli Indu Sadagarava Nee Thande Nanage
O Nalle O Nalla
O Nalle O Nalla
O Nalle O Nalla
Dhruva Thare [1985] Kannada Movie Songs List
1. Aa Moda Baanalli
Lyrics: Chi. Udaya Shankar
Singers: Rajkumar, Vani Jayaram, Bangalore Latha
2. Aa Rathiye Dharegilidante
Lyrics: Chi. Udaya Shankar
Singers: Rajkumar, Bangalore Latha
3. O Nalle Savinudiya
Lyrics: Chi. Udaya Shankar
Singers: Rajkumar, Vani Jayaram
4. Nyayavelli Adagide
Lyrics: Chi. Udaya Shankar
Singers: Rajkumar, S. Janaki
Comments
comments