February 16, 2018
Panchama Vedha Premadha Naadha Lyrics
Panchama Vedha Premadha Naadha Lyrics: Panchama Vedha Premadha Naadha is a song from the 1969 Kannada movie Gejje Pooje, directed by Puttanna Kanagal and produced by Rashi Brothers under the banner Chithra Jyothi. The film is based on the novel Gejje Pooje by noted Author M. K. Indira.
Gejje Pooje features Kalpana, Leelavathi, Aarathi, Pandaribai, Gangadhar, K. S. Ashwath, T N Balakrishna, Vajramuni, Annapurnamma, Swarnamma, M N Lakshmidevi, Sundaramma, Indrani, Anupama, Shakunthala, Rama, Baby Padmashree, Baby Saraswathi, Baby Shobha, Baby Sheela, B. S. Narayan, C. H. Lokanath and others.
The film was remade in Tamil as Thaaliya Salangaiya, in Telugu as Kalyana Mandapam and in Hindi as Ahista Ahista. Saregama was the music label of this movie. This song was composed by Vijaya Bhaskar with lyrics penned by Vijaya Narasimha. This song Panchama Vedha Premadha Naadha was rendered by P. B. Sreenivas.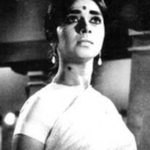 Panchama Vedha Premadha Naadha Lyrics
Movie: Gejje Pooje [1969]
Music Label: Saregama
Music: Vijaya Bhaskar
Lyrics: Vijaya Narasimha
Singer: P. B. Sreenivas
Check out the lyrics here..
Panchama Veda Premada Naada
Panchama Veda Premada Naada
Pranayada Saregama Bhaavaananda
Panchama Veda Premada Naada
Pranayada Saregama Bhaavaananda
Hrudaya Sangama Anuraaga Bandha
Hrudaya Sangama Anuraaga Bandha
Raaga Raagini Yogaanubandha
Panchama Veda Premada Naada
Pranayada Saregama Bhaavaananda
Jeeva Jeevada Swara Sanchaara
Amrutha Chethana Rasadhaara
Jeeva Jeevada Swara Sanchaara
Amrutha Chethana Rasadhaara
Raadha Maadhava Venu Vihaara
Geetheye Preethiya Jeevana Saara
Panchama Veda Premada Naada
Pranayada Saregama Bhaavaananda
Prema Gaanadi Paravasha Ee Dhare
Maanasa Lokada Gangeya Dhaare
Prema Gaanadi Paravasha Ee Dhare
Maanasa Lokada Gangeya Dhaare
Divya Dignathada Bhagya Thaare
Bhavya Rasikathe Baaligaasare
Panchama Veda Premada Naada
Pranayada Saregama Bhaavaananda
Maanasa Lokada Gangeya Dhaare
Hrudaya Sangama Anuraaga Bandha
Raaga Raagini Yogaanubandha
Panchama Veda Premada Naada
Pranayada Saregama Bhaavaananda
Comments
comments