February 19, 2018
Swabhimana Kannada Song Lyrics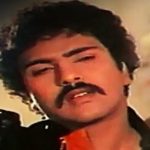 Swabhimana Kannada Song Lyrics: Swabhimana is a 1985 Kannada movie, directed by D. Rajendra Babu and written by K. S. Satyanarayan. The film was produced by B N Gangadhar under the banner A N S Productions. Swabhimana features V. Ravichandran, Tiger Prabhakar, Aarathi, Mahalakshmi, Mukhyamantri Chandru, Umashree, Balakrishna, N. S. Rao, Shivaram, Shanthamma and others.
All songs were composed by Shankar Ganesh with lyrics by R. N. Jayagopal. Swabhimana Songs were beautifully rendered by S. P. Balasubramanyam, S. Janaki, Rajkumar Bharathi and Vani Jairam.
Check out the lyrics here..
Doorada Oorinda Hammeera Banda Lyrics
Movie: Swabhimana [1985]
Music Label: Saregama
Music: Shankar Ganesh
Lyrics: R. N. Jayagopal
Singers: S. P. Balasubramanyam, S. Janaki
Ondu Eradu Mooru Innu Beke Lyrics
Movie: Swabhimana [1985]
Music Label: Saregama
Music: Shankar Ganesh
Lyrics: R. N. Jayagopal
Singers: S. P. Balasubramanyam, S. Janaki
Haalu Jenu Serida Hange Lyrics
Movie: Swabhimana [1985]
Music Label: Saregama
Music: Shankar Ganesh
Lyrics: R. N. Jayagopal
Singers: Vani Jairam
Baruvaaga Onti Neenu Lyrics
Movie: Swabhimana [1985]
Music Label: Saregama
Music: Shankar Ganesh
Lyrics: R. N. Jayagopal
Singers: Rajkumar Bharathi
Comments
comments