March 30, 2018
Tarle Thimmana Song Lyrics | Huchcha 2
Tarle Thimmana Song Lyrics | Huchcha 2: Thumba Preethiso is a song from an upcoming 2018 Kannada movie Huchcha 2, directed by Om Prakash Rao. The film was produced by A M Umesh Reddy under the banner Sri Renuka Movie Makers. Huchcha 2 features Darling Krishna, Sharvya, Maalavika, Avinsh, Saikumar and Others. This film seems like a remake of 2005 Tamil movie Raam starring Jiiva directed by Ameer. The Tamil film was also remade in Hindi as Bolo Raam.
Aanand Audio is the music label of this movie. This song was composed by J. Anoop Seelin with lyrics written by one of the most upcoming lyricist in Kannada, Arasu Anthare. Thumba Preethiso song was rendered by Vaarijashree.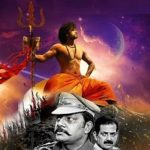 Tarle Thimmana Lyrics
Movie: Huchcha 2
Music Label: Aanand Audio
Music: J. Anoop Seelin
Lyrics: Arasu Anthare
Singer: Vaarijashree
Check out the lyrics here..
Tharle Thimmana Burle Theory-Li
Maathu Bari Vata Vata Vata
Yemme Myalgade Princi Koorisi
Baala Kadi Kata Kata Kata
Chair-Ige Bubble Gummu Gummu
Kunthare Madam Dummu
Hodeyiri Badiyiri Taka Taka Taka
Tharle Thimmana Burle Clear Illi
Maathu Bari Vata Vata Vata
Yemme Myalgade Princi Koorisi
Baala Kadi Kata Kata Kata
Teenage Alli Love Irabeku
Illa Andre Waste Bodu Bitt Haakayya
Book Allli Iro Badane Kaayi Thinnodakke
Aagodilla Muchch Haakamma
Vasco-Di-Dama Neeralli Route-U Hudkidnanthe
India Ge Bandu Hogalu
Exam Alli Paass Agoke Route-U Ondu Helidre
Pata Pata Pata Pata
Tharle Thimmana Burle Theory-Li
Maathu Bari Vata Vata Vata
Yemme Myalgade Princi Koorisi
Baala Kadi Kata Kata Kata
Kanvar Laal-Lu Ghabbar Singh-U
Villain Adru Ivatthigu Badkidralla
Temple Runnu Candy Crush-U
Havali Ittu Kunte Pille Marth Hoythalla
Hubballi Inda Hubbu Yeriskondu Banda
Gandige Hennu Hudkiri
Hey Theri Churu Muri
Dont Worry Baa Mari
Hatcha Hatcha Hatch
Tarle Thimmana Burle Theory-Li
Maathu Bari Vata Vata Vata
Yemme Myalgade Princi Koorisi
Baala Kadi Kata Kata Kata
Chair-Ige Bubble Gummu Gummu
Kunthare Madam Dummu
Hodeyiri Badiyiri Taka Taka Taka
Comments
comments