February 9, 2018
Nannede Banali Rekkeya Lyrics
Nannede Banali Rekkeya Lyrics: Nannede Banali Rekkeya is a song from 2003 Kannada Movie Namma Preethiya Ramu, directed by Sanjay – Vijay duo and written by Vinayan who directed the original Malayalam version Vasanthiyum Lakshmiyum Pinne Njaanum. The film was also remade in Tamil as Kasi starring Vikram in the lead. Namma Preethiya Ramu 2003 was further remade in Telugu.
Namma Preethiya Ramu features Darshan, Navya Natarajan, Hamsavijetha, Doddanna, Umashree, Karibasavaiah, Pavitra Lokesh, Nandini, Ramesh Pandit and Others. Jhankar Music was the music label of this movie.
This song was composed by maestro Ilaiyaraaja with lyrics penned by K. Kalyan. Nannede Banali Rekkeya Song was rendered by Hariharan.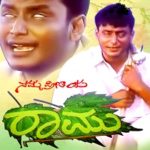 Nannede Banali Rekkeya Lyrics
Movie: Namma Preethiya Ramu [2003]
Music Label: Jhankar Music
Music: Ilayaraaja
Lyrics: K. Kalyan
Singers: Hariharan
Check Out The Lyrics Here…
Nannede Banali Rekkeya Thereyo
Bannada Hakkigale
Nanna Katheya Kelalu Nimmaya
Rekkeyu Thane Muchchuvudu
Kala Kala Naguvali Kacahaguli
Irisi Chimmuva Neer Aleye
Nanna Sthithiya Kelalu Nimmaya
Sadagara Mounava Thaluvudu
Nimmaya Haage Rekkeya Padeyalu
Aaseya Dina Kalede
Rekkegalirade Baanige Haari
Marali Kelagilide
Ondu Haadu Saaladu Manasu Bichchalu
Hrudaya Thaladu Nee Kelo
Nannede Banali Rekkeya Thereyo
Bannada Hakkigale
Nanna Katheya Kelalu Nimmaya
Rekkeyu Thane Muchchuvudu
Kala Kala Naguvali Kacahaguli
Irisi Chimmuva Neer Aleye
Nanna Sthithiya Kelalu Nimmaya
Sadagara Mounava Thaluvudu
Devarali Kelide Varava
Needidanu Avana Swarava
Janaralee Ida Yaru Thiliyoru
Naa Haado Haadugalella
Naanu Patta Badukina Paadu
Jagadalee Ida Yaru Ariyoru
Manasali Maalige Vaasa
Barediddu Maradadi Vasa
Iddarenu Novina Novugalilla
Raagavide Thala Ide
Nanagu Ondu Gharvavide
Sathyavendu Nannali Untu Berenu Beku
Nannede Banali Rekkeya Thereyo
Bannada Hakkigale
Nanna Katheya Kelalu Nimmaya
Rekkeyu Thane Muchchuvudu
Kala Kala Naguvali Kacahaguli
Irisi Chimmuva Neer Aleye
Nanna Sthithiya Kelalu Nimmaya
Sadagara Mounava Thaluvudu
Hanakaagi Haado Haadige
Bidigasu Beleyu Illa
Dina Dina Adane Naa Haadide
Bele Illada Haadu Aadaru
Hanava Esedu Bele Kattuvaru
Avarige Endendu Kai Mugiyuve
Manasiroru Nanna Noduvaru
Manasologe Kaanuve Avara
Mareyada Haadu Idu Thaane
Baalu Emba Natakavu
Eshto Ide Bhoomiyali
Nodaballe Nota Illadeneeee
|Nannede Banali…….Hrudaya Taladu Nee Kelo|
Nannede Banali Rekkeya Thereyo
Bannada Hakkigale
Nanna Katheya Kelalu Nimmaya
Rekkeyu Thane Muchchuvudu
Kala Kala Naguvali Kacahaguli
Irisi Chimmuva Neer Aleye
Nanna Sthithiya Kelalu Nimmaya
Sadagara Mounava Thaluvudu
Namma Preethiya Ramu [2003] Songs
Joli Jokaliyalli Jodi Gili
Nannede Banali Rekkeya
Badavana Gudisalanu
Thegada Mara Kadidu
Duddilde Hodaroo
Naa Kaano Lokavannu
Comments
comments