February 9, 2018
Naa Kaano Lokavannu Lyrics
Naa Kaano Lokavannu Lyrics: Naa Kaano Lokavannu is a song from 2003 Kannada Movie Namma Preethiya Ramu, directed by Sanjay – Vijay duo and written by Vinayan who directed the original Malayalam version Vasanthiyum Lakshmiyum Pinne Njaanum. The film was also remade in Tamil as Kasi starring Vikram in the lead. Namma Preethiya Ramu 2003 was further remade in Telugu.
Namma Preethiya Ramu features Darshan, Navya Natarajan, Hamsavijetha, Doddanna, Umashree, Karibasavaiah, Pavitra Lokesh, Nandini, Ramesh Pandit and Others. Jhankar Music was the music label of this movie.
This song was composed by maestro Ilaiyaraaja with lyrics penned by K. Kalyan. Naa Kaano Lokavannu Song was rendered by Udit Narayan.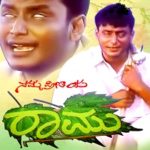 Naa Kaano Lokavannu Lyrics
Movie: Namma Preethiya Ramu [2003]
Music Label: Jhankar Music
Music: Ilaiyaraaja
Lyrics: K. Kalyan
Singers: Udit Narayan
Check Out The Lyrics Here…
Naa Kaano Lokavannu Kaanoru Yaaru |2|
Heluveya Nee O Ibbaniye
Mellane Helu O Malligeye
Nanna Kaano Bhoomi Thaaye
Ninna Nodalu Nanage Innondu Janmavu Beku
Baanadiya Haage Naa Haadi Badukiralu Beku
Naa Kano Lokavannu Kaanoru Yaaru
Aralida Hoogala Nodade Hodaru Aa Nage Naan Arive
Ariyuva Nadigala Kaanade Hodaru Sparshade Naa Thilive
Kuhu Kuhu Kooguva Kogile Gumpina Impali Naa Iruve
Kalpane Lokada Bennanu Yeri Rekkeya Na Padeve
Novilla Nimmanu Naa Nodade Hodaroo
Neevu Nanna Nodidare Saakallave Adu
Nimma Munde Gaayaka Naa
Naa Kaano Lokavannu Kaanoru Yaaru |2|
Rathriya Kaleyalu Ammanu Haadida Laaliya Savi Katheyu
Kelida Katheyali Jagavanu Kandenu Nenape Hach-Hasiru
Hirayara Maathanu Kelalu Dakkitu Arivina E Varavu
Kannada Padadalli Baagilu Thereyithu Kashtagale Iravu
Anubhavada Bhaavagala Anubhavadalli
Ididukonde Nambikeya Jeevanavilli
Haadalle Baalo Kogile Na Oho Oh
Naa Kaano Lokavannu Kaanoru Yaaru |2|
|Heluveya Nee …….. Haadi Badukiralu Beku|
Naa Kaano Lokavannu Kaanoru Yaaru
Namma Preethiya Ramu [2003] Songs
Joli Jokaliyalli Jodi Gili
Nannede Banali Rekkeya
Badavana Gudisalanu
Thegada Mara Kadidu
Duddilde Hodaroo
Naa Kaano Lokavannu
Comments
comments