August 23, 2023
Ponnushassin Upavanangal Lyrics
Ponnushassin Upavanangal Lyrics: Ponnushassin Upavanangal is a Malayalam song from the 1977 movie 'Vishukkani', directed by J. Sasikumar and produced by R. M. Sundaram under the banner RMS Productions. It was a remake of the Tamil film Karpagam [1963] starring Gemini Ganesan, Savitri, K. R. Vijaya & others.
Vishukkani [1977] Malayalam Film features Prem Nazir, Sharada, Vidhubala, Thikkurissy Sukumaran Nair, Adoor Bhasi, Sankaradi, M. G. Soman, Sreelatha Namboothiri, Veeran, Reena, Kaduvakulam Antony, Master Kumar, and others.
Ponnushassin Upavanangal Song Lyrics were written by famous Malayalam lyricist Sreekumaran Thampi, and the song was composed by music director Salil Chowdhury. This song was sung by playback singer P. Jayachandran.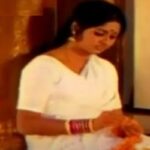 Ponnushassin Upavanangal Lyrics
Movie: Vishukkani [1977]
Music: Salil Chowdhury
Lyrics: Sreekumaran Thampi
Singer: P. Jayachandran
Cast: Prem Nazir, Sharada
Check out 'Ponnushassin Upavanangal Lyrics' here..
Ponnushassin Upavanangal Poovidum
Pularee Bhoopaalam Kelkkum
Avalum Ponveyilum
Velicham Tharum Tharum
Ponnushassin Upavanangal Poovidum
Pularee Bhoopaalam Kelkkum
Avalum Ponveyilum
Velicham Tharum Tharum
Poonnushassin Upavanangal Poovidum
Nirangal Poovidum
Kovil Thedi Daivamival Vaazhum Veettil Vannovo
Snehavilola Paadum Paattin Eenamaayi Theernnuvo
Kovil Thedi Daivamival Vaazhum Veettil Vannovo
Snehavilola Paadum Paattin Eenamaayi Theernnuvo
Thyaagamayee
Jayippoo Bhaagyavathee
Manaswini Manoharee
Bhavanathin Nidhi
Thyaagamayee
Jayippoo Bhaagyavathee
Manaswini Manoharee
Bhavanathin Nidhi
Nidhi
Ponnushassin Upavanangal Poovidum
Pularee Bhoopaalam Kelkkum
Avalum Ponveyilum
Velicham Tharum Tharum
Ponnushassin Upavanangal Poovidum
Nirangal Poovidum
Achan Pandu Cheytha Punyalathayilival Poothuvo
Anganamaare Vaazhthum Kaalam Kaavyamingane Theerthuvo
Achan Pandu Cheytha Punyalathayilival Poothuvo
Anganamaare Vaazhthum Kaalam Kaavyamingane Theerthuvo
Omanathan Karangal Thazhukidumbol
Parisaram Kondaadumaa Sparshanasukham
Omanathan Karangal Thazhukidumbol
Parisaram Kondaadumaa Sparshanasukham
Sukham
Ponnushassin Upavanangal Poovidum
Pularee Bhoopaalam Kelkkum
Avalum Ponveyilum
Velicham Tharum Tharum
Ponnushassin Upavanangal Poovidum
Nirangal Poovidum
Swarangal Paaridum
Nirangal Poovidum
Swarangal Paaridum
Nirangal Poovidum
---
Vishukkani [1977] Malayalam Film Songs List
Poovili Poovili Ponnonamayi
Lyrics: Sreekumaran Thampi
Singer: K. J. Yesudas
Malarkodi Pole
Lyrics: Sreekumaran Thampi
Singer: K. J. Yesudas
Malarkodi Pole [Female]
Lyrics: Sreekumaran Thampi
Singer: S. Janaki
Munnottu Munnottu Kaale
Lyrics: Sreekumaran Thampi
Singer: K. J. Yesudas
Kannil Poovu Chundil Paalu
Lyrics: Sreekumaran Thampi
Singer: Vani Jairam
Ponnushassin Upavanangal
Lyrics: Sreekumaran Thampi
Singer: P. Jayachandran
Raappadi Paadunna
Lyrics: Sreekumaran Thampi
Singer: P. Susheela
Comments
comments