November 11, 2019
Top 12 Remake Movies of Chiranjeevi Sarja in Kannada
Top 12 Remake Movies of Chiranjeevi Sarja in Kannada: Actor Chiranjeevi Sarja is one of the promising actors in the Kannada Cini industry. He has acted in nearly 20 Kannada movies after making his debut in Vayuputra [2009].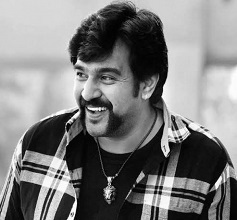 Many of his movies were remakes of Tamil and Telugu movies. In his career spanning over 10 years, Chiranjeevi Sarja had acted in 12 remake movies including 10 Tamil remakes and 2 Telugu remakes.
Chiranjeevi Sarja's upcoming movies are Rajamarthanda, Aadhya, Khaki, April, Ranam, and Kshatreya. His brother Dhruva Sarja is also an upcoming actor who had given hit films like Addhuri, Bahaddur, and Bharjari. His upcoming movie Pogaru has created a lot of buzz in Sandalwood.
Lets look at the Top 12 Remake Movies of Chiranjeevi Sarja in Kannada..
1. Vayuputra [2009] – Remake of Sandakozhi: Vayuputra marked the debut of Chiranjeevi Sarja into Kannada Cini Industry as a leading actor. Vayuputra was directed by Kishore Sarja and produced by Arjun Sarja. The film features Chiranjeevi Sarja, Aindrita Ray, Ambareesh, Mukhyamantri Chandru, Ramesh Bhat, Sadhu Kokila, Ajay, Padmaja Rao and others.
V. Harikrishna was the music director and lyrics of the songs were written by V. Nagendra Prasad and Kaviraj. This film was a remake of the 2005 Tamil movie Sandakozhi directed by N. Linguswamy starring Vishal, Meera Jasmine and Rajkiran.
2. Dandam Dashagunam [2011] – Remake of Kaakha Kaakha: Dandam Dashagunam is a 2011 Kannada film, which was a remake of Gautham Menon directed 2003 Tamil movie 'Kaakha Kaakha' starring Suriya, Jyothika, Jeevan, Daniel Balaji and others.
Dandam Dashagunam features Chiranjeevi Sarja, Ramya, P. Ravi Shankar and others. This film was directed by K. Madesh. V. Harikrishna was the music director of this film.
3. Varadhanayaka [2013] – Remake of Lakshyam: Chiranjeevi Sarja collaborated with Sudeep for the 2013 Kannada movie Varadhanayaka, directed by Ayyappa P. Sharma and produced by Shankar Gowda under the banner Shankar Productions. Sameera Reddy and Nikeesha Patel were also part of the movie. The film marked the Kannada debut of Sameera Reddy.
Varadhanayaka was a remake of Telugu film Lakshyam released in 2007 featuring Gopichand, Jagapathi Babu, Anushka Shetty and Yashpal Sharma in the lead. Lakshyam was directed by Srivass.
4. Whistle [2013] – Remake of Pizza: Chiranjeevi Sarja's next remake movie was Tamil director Karthik Subbaraj's highly appreciated mystery horror film 'Pizza' starring Vijay Sethupathi, Remya Nambeesan, Aadukalam Naren and others. The Kannada remake Whistle was directed by Prashant Raj featuring Pranitha, Guruprasad, Chi. Gurudutt along Chiranjeevi Sarja. Joshua Sridhar was the music director of Whistle.
5. Chandralekha [2014] – Remake of Prema Katha Chitram: Prema Katha Chitram was a 2013 Telugu movie directed by J. Prabhakara Reddy. The film starred Sudheer Babu and Nanditha Raj in the lead. This film was remade in Kannada as Chandralekha featuring Chiranjeevi Sarja, Shanvi Srivastava, Sadhu Kokila and others. Director Om Prakash Rao directed the Kannada version and the film was released in 2014.
6. Ajith [2014] – Remake of Paiyaa: Tamil actor Karthi's Paiyaa was a commercially successful movie directed by N. Linguswamy. This action entertainer was remade into Kannada by director Mahesh Babu as Ajith starring Chiranjeevi Sarja, Nikki Galrani, Arpitha and others. Yuvan Shankar Raja who was the music director of Paiyaa re used the hit songs of the original version in Kannada too. V. Harikrishna took care of background score of Ajith.
7. Rudra Tandava [2015] – Remake of Pandiya Naadu: Rudra Tandava Kannada movie starring Chiranjeevi Sarja, Radhika Kumaraswamy, P. Ravi Shankar, Girish Karnad, Kumar Govind, Chikkanna and others was released in 2015. This film was S Vinod Kumar and Srinagesh under the banner G Cinemas. Guru Deshpande was the director of this movie whaich was a remake of Tamil film Pandiya Naadu released in 2013. The Tamil version starred Vishal, Lakshmi Menon, Bharathiraja, Soori and others. Pandiya Naadu was directed by Suseenthiran.
8. Ram-Leela [2015] – Remake of Loukyam: Chiranjeevi Sarja again opted to star in a Telugu movie remake for the second time after Varadhanayaka which was remake of Lakshyam. Ram-Leela was the Remake of 2014 Telugu film Loukyam starring Gopichand and Rakul Preet Singh. Ram-Leela starred Chiranjeevi Sarja, Amulya, Sanjjanaa Galrani, Urvashi, Sadhu Kokila, Rangayana Raghu, Chikkanna and others. This Kannada version was directed by Vijay Kiran and produced by Soundarya Jagadish. Anup Rubens composed the songs of Ram-Leela.
9. Aake [2017] – Remake of Maya: Aake is a 2017 Kannada film directed by K. M. Chaitanya starring Chiranjeevi Sarja, Sharmiela Mandre, Achyuth Kumar, Prakash Belawadi and others. This Horror film was a remake of 2015 Tamil movie Maya which featured Nayanthara in her 50th film and Aari in the lead. Maya Tamil film was directed by Ashwin Saravanan.
10. Samhaara [2018] – Remake of Adhe Kangal: Chiranjeevi Sarja's 10th remake movie was Samhaara. It was a remake of 2017 Tamil film Adhe Kangal directed by Rohin Venkatesan. This action thriller film starred Chiranjeevi Sarja, Hariprriya, Kavya Shetty and others. Samhaara was directed by Guru Deshpande and Ravi Basrur was the music director of this movie.
11. Amma I Love You [2019] – Remake of Pichaikkaran: Tamil film Pichaikkaran directed by Sasi established Vijay Antony as a bankable actor. The film become a successful venture and it was remade to different languages like Odiaya and Marathi. The Kannada remake features Chiranjeevi Sarja, debutant Nishvika Naidu and Sithara in the lead roles. This Kannada film was directed by K. M. Chaitanya and produced by Dwarkish under the banner Dwarkish Chitra.
12. Sinnga [2019] – Remake of Kutti Puli: Actor Chiranjeevi Sarja's recent film Sinnga was also a remake of actor Sasikumar's Tamil film Kutti Puli released in 2013. Sinnga startcast includes Chiranjeevi Sarja, Aditi Prabhudeva, P. Ravi Shankar, Tara and others. 'Shaane Top Agavle' song from this movie became a chart-buster. Dharma Vish was the music director of this film. Singaa was directed by Vijay Kiran.
List of  Remake Movies of Kannada Actor Chiranjeevi Sarja
| | | | |
| --- | --- | --- | --- |
| Movie | Year | Remake Of | Language |
| Vayuputra | 2009 | Sandakozhi [2005] | Tamil |
| Dandam Dashagunam | 2011 | Kaakha Kaakha [2003] | Tamil |
| Varadhanayaka | 2013 | Lakshyam [2007] | Telugu |
| Whistle | 2013 | Pizza [2012] | Tamil |
| Chandralekha | 2014 | Prema Katha Chitram [2013] | Telugu |
| Ajith | 2014 | Paiyaa [2010] | Tamil |
| Rudra Tandava | 2015 | Pandiya Naadu [2013] | Tamil |
| Ram-Leela | 2015 | Loukyam [2014] | Telugu |
| Aake | 2017 | Maya [2015] | Tamil |
| Samhaara | 2018 | Adhe Kangal [2017] | Tamil |
| Amma I Love You | 2019 | Pichaikkaran [2016] | Tamil |
| Sinnga | 2019 | Kutti Puli [2013] | Tamil |
Comments
comments