August 7, 2019
Kamalada Mogadole Kamalada Kannole Song Lyrics | Hosa Ithihaasa
Kamalada Mogadole Kamalada Kannole Song Lyrics | Hosa Ithihaasa: Kamalada Mogadole Kamalada Kannole is a famous devotional song from the 1984 Kannada movie Hosa Ithihaasa, written and directed by D. Rajendra Babu.
Lyricist R. N. Jayagopal wrote the dialogues of this film. The movie was produced by T. S. Nagaprakash, T. S. Dinesh Babu under the banner S. R. S Combines. Sangeetha music is the audio label of this movie.
Hosa Ithihaasa features Prabhakar, Jayamala, Vajramuni, Sundar Krishna Urs, Mukyamanthri Chandru, Musuri Krishnamurthy, Sudheer,  Jayamalini, Lohithashwa, Lakshman, Anuradha, Richard Louis, Bheemaraju, Jaggu, Bangalore Nagesh, G. Ramachandra Nayak,  Thipatur Siddaramaiah, M. S. Karanth,Shashikala, Shanthamma, Srilalitha, Johny, Jorge Indira, Manjula Sharma, Master Sanjay, Baby Sathyavathi and others.
Kamalada Mogadole Kamalada Kannole Song Lyrics were written by famous Kannada lyricist Chi. Udayashankar. This song was composed by music director duo Shankar-Ganesh. The song was beautifully rendered by none other than playback singer S. Janaki.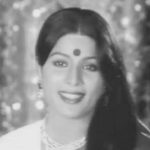 Kamalada Mogadole Kamalada Kannole Song
Movie: Hosa Ithihaasa [1984]
Music: Shankar-Ganesh
Singer: S. Janaki
Lyrics: Chi Udayashankar
Cast: Prabhakar, Jayamala
Check out the lyrics here..
Kamalada Mogadole Kamalada Kannole
Kamalava Kaiyalli Hididole
Kamalada Mogadole Kamalada Kannole
Kamalava Kaiyalli Hididole
Kamala Naabhana Hrudaya Kamaladali Ninthole
Kamale Nee Kara Mugive Baammaa
Poojeya Sweekarisi Daya Maadisamma
Kamalada Mogadole Kamalada Kannole
Kamalava Kaiyalli Hididole
Kaveri Neera Abhishekakaagi
Ninagaagi Naa Thandenamma
Kampannu Challo Suma Raashi inda
Hoomaale Kattiruvenamma
Bangara Kaal Gejje Naada
Namma Maneyallava Thumbuvanthe
Bangara Kaal Gejje Naada
Namma Maneyallava Thumbuvanthe
Naliyutha Kuniyutha Olidu Baa Namma Manege Baa
Kamalada Mogadole Kamalada Kannole
Kamalava Kaiyalli Hididole
Kamala Naabhana Hrudaya Kamaladali Ninthole
Kamale Ni Kara Mugive Baammaa
Poojeya Sweekarisi Daya Maadisamma
Shridevi Baa Maa Dhanalakshmi Baa Maa
Maneyalla Belekagi Maadu
Dayathori Bandu Manadalli Ninthu
Santhosha Soubhagya Needu
Sthiravaagi Bandilli Nelesu Thaaye
Vara Mahalakshmiye Harasu
Sthiravaagi Bandilli Nelesu Thaaye
Vara Mahalakshmiye Harasu
Karavanu Mugiyuve Aarathi Ega Belaguve
Kamalada Mogadole Kamalada Kannole
Kamalava Kaiyalli Hididole
Kamala Naabhana Hrudaya Kamaladali Ninthole
Kamali Nee Kara Mugive Baammaa
Poojeya Sweekarisi Daya Maadisamma
Hosa Ithihaasa [1984] Kannada songs
Kamalada Mogadole
Vocals: S. Janaki
Lyrics: Chi Udayashankar
Mavayya Mavayya
Vocals: S. Janaki, Chorus
Lyrics: Chi Udayashankar
Nakkaga Noda Aashada Moda
Vocals: S. P. Balasubrahmanyam, S. Janaki
Lyrics: R N Jayagopal
Aase Edeyali Minchu Odalali
Vocals: S. P. Balasubrahmanyam, S. Janaki
Lyrics: R N Jayagopal
Kicchu Nannedeyali
Vocals: S. P. Balasubrahmanyam
Lyrics: R N Jayagopal
Comments
comments