January 14, 2018
Baaluvantha Hoove Baaduvaase Lyrics
Baaluvantha Hoove Baaduvaase Lyrics: Baaluvantha Hoove Baaduvaase is a song from the 1993 Kannada movie Aakasmika, directed by T. S. Nagabharana and produced by S A Govindaraj under the banner Sri Nirupama Combines. Aakasmika was based on Kannada writer Ta Ra Su [T. R. Subba Rao]'s trilogy Akasmika – Aparadhi – Parinama.
Aakasmika features Rajkumar, Madhavi, Geetha, Vajramuni, Thoogudeepa Srinivas, K. S. Ashwath, Pandari Bai, Avinash, M. S. Umesh, Sundar Raj, Mandeep Roy and others. Akash Audio was the music label of this movie. This song was composed and written by Hamsalekha. Baaluvantha Hoove Baaduvaase was rendered by Rajkumar.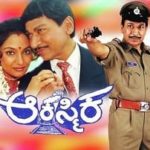 Baaluvantha Hoove Baaduvaase Lyrics
Movie: Aakasmika [1993]
Music Label: Akash Audio
Music: Hamsalekha
Lyrics: Hamsalekha
Singers: Rajkumar
Check out the lyrics here..
Baaluvantha Hoove Baaduvaase Yeke
Baaluvantha Hoove Baaduvaase Yeke
Haaduvantha Kogile Aluva Aase Yeke
Kavalu Daariyalli Baalu Saadhyave
Avali Dhoni Mele Yaana Yogyave
Baaluvantha Hoove Baaduvaase Yeke
Haaduvantha Kogile Aluva Aase Yeke
Yaarigilla Novu Yaarigilla Saavu
Vyartha Vyasanadinda Sihiyu Kooda Bevu
Baalu Ondu Santhe Santhe Thumba Chinthe
Madya Madagalinda Chinthe Belevudanthe
Anke Irada Manasanu Dandisuvudu Nyaaya
Mooka Mugdha Dhehava Himsisuvudu Heyaa
Sanna Biruku Saalade Thumbu Doni Thala Seralu
Sanna Aluku Saalade Thumbu Baduku Baradaagalu
Baaluvantha Hoove Baaduvaase Yeke
Haaduvantha Kogile Aluva Aase Yeke
Baala Kadanadalli Baravasegalu Beku
Naale Nannadennuva Nambikegalu Beku
Jeevaraashiyalli Maanavarige Aadhyathe
Naave Moodaraadare Jnanakelli Poojyathe
Illi Eesabeku Iddu Jayisabeku
Naagarikaraada Mele Sugunaraagabeku
Ninna Haladhi Kannali Janaraneke Nee Noduve
Manada Donku Kaanade Jagavaneke Nee Dooruve
Baaluvantha Hoove Baaduvaase Yeke
Baaluvantha Hoove Baaduvaase Yeke
Haaduvantha Kogile Aluva Aase Yeke
Kavalu Daariyalli Baalu Saadhyave
Avali Dhoni Mele Yaana Yogyave
Baaluvantha Hoove Baaduvaase Yeke
Haaduvantha Kogile Aluva Aase Yeke
Aakasmika Song Lyrics
Huttidare Kannada Naadal
Baaluvantha Hoove Baaduvaase
Ee Kannigu Hennigu Yenu
Aagumbeya Prema Sanjeyaa
Anuragada Bhoga
Comments
comments