August 10, 2018
Nammornaag Naanobne Jaana Lyrics | Nanjunda
Nammornaag Naanobne Jaana Lyrics | Nanjunda: Nammornaag Naanobne Jaana is a Kannada song from the 1992 movie Nanjunda, directed by S. Narayan and story by M. Leelavathi who is the producer of this film. Nanjunda features Vinod Raj, M Leelavathi, Sumathi, Malathi, B V Kumar, K. Hirannaiah, Pushpa Kollalirao, Sharmili, Prakash, Akash, Raju, Venkatesh, Kitty, Gopi, Ramesh, Ashalatha, Manju malini, Leela, Uma, Muniyamma, Nirmala, Geetha, Baby Raani and others.
Lahari Music is the music label of this movie. This song was composed by Rajmohan with lyrics penned by director S. Narayan himself. Nammornaag Naanobne Jaana song was rendered by playback singers Mano and Manjula Gururaj.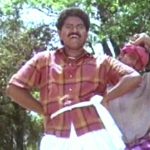 Nammornaag Naanobne Jaana Lyrics
Movie: Nanjunda [1992]
Music Label: Lahari Music
Music: Rajmohan
Lyrics: S. Narayan
Singers: Mano, Manjula Gururaj
Check out the lyrics here..
Barthavne Nammorna Jaana
Ee Oorgella Ivn Kandre Praana
Suththorge Chanakya
Heththavrge Maanikya
Chalagara Kanappa Balu Soora Ivnappa
Yenkanna Ninganna
Yenkanna Ninganna Ranganna Nodanno
Nammornaag Naanobne Jaana
Ee Nanjunda Oorge Praveena
Nammornaag Naanobne Jaana
Ee Nanjunda Oorge Praveena
Bombaatu Body Kanappo
Meenanthe Mayyi Nodappo
Balukaado Baale Dindappo
Ulkaado Nimbe Hannappo
Chiththara Ivle Kanappo
Ee Kannage Kopa Yakappo
Chiththara Ivle Kanappo
Ee Kannage Kopa Yakappo
Putnanji Aparanji
Putnanji Aparanji Shivnanji Gulganji
Nammornaag Naanobne Jaana
Ee Nanjunda Oorge Praveena
Nammornaag Naanobne Jaana
Ee Nanjunda Oorge Praveena
Yeno Subba Yaako Thippa Hengaithro Maige
Nimbe Baale Hengaithantha Goththaitha Ninge
Maari Naanu Sid'du Ninthre Nodthiya Neenu
Arey Nodthin Hele Yaava Seeme Chandulli Neenu
Kiladi Gandu Nanammo
Undaadi Gunda Allammo
Singaari Seere Nodammo
Ee Seereli Nerige Illammo
Kaveri Nanna Thaayammo
Ee Karunaadu Nanna Thaourammo
Kaveri Nanna Thaayammo
Ee Karunaadu Nanna Thaourammo
Nammajji Barthavle
Arey Nammajji Barthavle Nan Seri Kunithale
Thandaana Haaduvenu Eega
Eye Thandaani Thani Nana Naana
Eye Thandaani Thani Nana Naana
Nanjunda [1992] Songs
Nammornaag Naanobne Jaana
Prema Daivagala Veda
Naguthaithe Daiva Alli
Sontava Hidibyada
Kaaduthaithe Beduthaithe
Comments
comments