August 10, 2018
Kaaduthaithe Beduthaithe Lyrics | Nanjunda
Kaaduthaithe Beduthaithe Lyrics | Nanjunda: Kaaduthaithe Beduthaithe is a Kannada song from the 1992 movie Nanjunda, directed by S. Narayan and story by M. Leelavathi who is the producer of this film. Nanjunda features Vinod Raj, M Leelavathi, Sumathi, Malathi, B V Kumar, K. Hirannaiah, Pushpa Kollalirao, Sharmili, Prakash, Akash, Raju, Venkatesh, Kitty, Gopi, Ramesh, Ashalatha, Manju malini, Leela, Uma, Muniyamma, Nirmala, Geetha, Baby Raani and others.
Lahari Music is the music label of this movie. This song was composed by Rajmohan with lyrics penned by director S. Narayan himself. Kaaduthaithe Beduthaithe song was rendered by Vinodraj and Manjula Gururaj.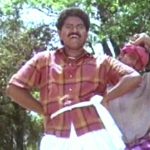 Kaaduthaithe Beduthaithe Lyrics
Movie: Nanjunda [1992]
Music Label: Lahari Music
Music: Rajmohan
Lyrics: S. Narayan
Singers: Vinodraj, Manjula Gururaj
Check out the lyrics here..
Heey Maava Hogbeda Baa Baaa
Yene Yene Idella
Jhum Jhum Jhum Jhum |4|
Kaaduthaithe Beduthaithe
Praaya Bandu Chimmuthaithe
Appikollo Nanna Oppikollo
Onti Mancha Kooguthaithe
Jantigaagi Kaayuthaithe
Jhum Jhum Jhum Jhum Aha
Jhum Jhum Jhum Jhum
Ee Raathri Maha Shiva Raathri
Ayyo Neeraaythu Namma Hooraathri
Jhum Jhum Jhum Jhum
Jhum Jhum Jhum Jhum
Mutti Neenu Kette Naanu
Yaava Seeme Hudgi Neenu
Ayyayayyo Amma Ayyayayyo
Mancha Gincha Beda Nanage
Koncha Doore Nille Neenu
Maragiththi Yammo Maragiththi
Shiva Rathri Nava Rathri
Yella Naanu Kandu Bandone
Ardha Rathri Madhya Rathri
Malagi Ninna Muddu Maadone
Muddu Maado Maava Nidde Maada Bedavo
Eyyye Saddu Maadadanthe Yeddu Oda Bedavo
Namma Kandoru Ellaru Niddeya Bittaaru
Kaaduthaithe Beduthaithe
Praaya Bandu Chimmuthaithe
Appikollo Nanna Oppikollo
Mutti Neenu Kette Naanu
Yaava Seeme Hudgi Neenu
Ayyayayyo Amma Ayyayayyo
Ella Thilida Gumma Neenu
Yaake Hinge Natka Aadthiyo
Chapala Nooru Kannallaithe
Hoththu Goththu Yaake Nodthiyo
Praana Thegeyo Praani Yaake Nanna Kaadthiye
Bittu Hoge Doora Hogu Sumne Nanna Bidthiya
Ayyo Maavayya Ninnantha Gandilla Ooralli Han Ayyo
Kaaduthaithe Beduthaithe
Praaya Bandu Chimmuthaithe
Appikollo Nanna Oppikollo
Mutti Neenu Kette Naanu
Yaava Seeme Hudgi Neenu
Ayyayayyo Amma Ayyayayyo
Ee Raathri Maha Shiva Raathri
Ayyo Neeraaythu Namma Hooraathri
Jhum Jhum Jhum Jhum
Jhum Jhum Jhum Jhum
Mutti Neenu Kette Naanu
Yaava Seeme Hudgi Neenu
Ayyayayyo Amma Ayyayayyo
Mancha Gincha Beda Nanage
Koncha Doore Nille Neenu
Maragiththi Yammo Maragiththi
Nanjunda [1992] Songs
Nammornaag Naanobne Jaana
Prema Daivagala Veda
Naguthaithe Daiva Alli
Sontava Hidibyada
Kaaduthaithe Beduthaithe
Comments
comments