August 10, 2018
Sontava Hidibyada Lyrics | Nanjunda
Sontava Hidibyada Lyrics | Nanjunda: Sontava Hidibyada is a Kannada song from the 1992 movie Nanjunda, directed by S. Narayan and story by M. Leelavathi who is the producer of this film. Nanjunda features Vinod Raj, M Leelavathi, Sumathi, Malathi, B V Kumar, K. Hirannaiah, Pushpa Kollalirao, Sharmili, Prakash, Akash, Raju, Venkatesh, Kitty, Gopi, Ramesh, Ashalatha, Manju malini, Leela, Uma, Muniyamma, Nirmala, Geetha, Baby Raani and others.
Lahari Music is the music label of this movie. This song was composed by Rajmohan with lyrics penned by director S. Narayan himself. Sontava Hidibyada Ee Nantanu Bidabyada song was rendered by noted kannada playback singer Manjula Gururaj.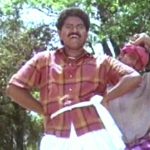 Sontava Hidibyada Lyrics
Movie: Nanjunda [1992]
Music Label: Lahari Music
Music: Rajmohan
Lyrics: S. Narayan
Singers: Manjula Gururaj
Check out the lyrics here..
Sontava Hidibyada Ee Nantanu Bidabyada
Manchake Karibeda Ee Nanjiya Maribeda
Saviyo Vayasu Karago Manasu Nee Ninnanu Thadibeda
Sontava Hidibyada Ee Nantanu Bidabyada
Manchake Karibeda Ee Nanjiya Maribeda
Saviyo Vayasu Karago Manasu Nee Ninnanu Thadibeda
Sontava Hidibyada Ee Nantanu Bidabyada
Manchake Karibeda Ee Nanjiya Maribeda
Thuppada Mai Idu Beppane Nodade Appiko Sara Sarane
Mallane Yerisu Mellage Thoorisu Summane Gata Gatane
Helada Aaseyu Saavira Ninnali Kaadide Priyathamane
Naalina Yochane Maaduve Yethake Chenniga Vilavilane
Huduga Thadako Manasa Hidiko Nee Avasara Padabeda
Sontava Hidibyada Ee Nantanu Bidabyada
Manchake Karibeda Ee Nanjiya Maribeda
Saviyo Vayasu Karago Manasu Nee Ninnanu Thadibeda
Sontava Hidibyada Ee Nantanu Bidabyada
Manchake Karibeda Ee Nanjiya Maribeda
Saviyo Vayasu Karago Manasu Nee Ninnanu Thadibeda
Nanjiya Sangavu Sundara Lokavu Yendigu Bidabeda
Jenina Battalu Kaiyali Muttalu Thalmeya Kalibeda
Rathriya Kaayade Veleya Meerade Nannanu Serisiko
Muppina Aaseya Chippali Muchchade Begane Theerisiko
Huguda Thadako Manasa Hidiko Nee Avasara Padabeda
Sontava Hidibyada Ee Nantanu Bidabyada
Manchake Karibeda Ee Nanjiya Maribeda
Saviyo Vayasu Karago Manasu Nee Ninnanu Thadibeda |2|
Sontava Hidibyada Ee Nantanu Bidabyada
Manchake Karibeda Ee Nanjiya Maribeda
Nanjunda [1992] Songs
Nammornaag Naanobne Jaana
Prema Daivagala Veda
Naguthaithe Daiva Alli
Sontava Hidibyada
Kaaduthaithe Beduthaithe
Comments
comments