February 4, 2018
Ee Preethige Kannu Illa Lyrics
Ee Preethige Kannu Illa Lyrics: Ee Preethige Kannu Illa is a song from 2000 Kannada movie O Nanna Nalle, Directed and written by V. Ravichandran. This film was a remake of the 1999 Tamil film Thulladha Manamum Thullum, directed by Ezhil in his directorial debut featuring Vijay and Simran.
O Nanna Nalle features V. Ravichandran, Isha Koppikar, Srinivasa Murthy, Sadhu Kokila, Kishori Ballal, Chithra Shenoy, Mandya Ramesh, Vijayakashi, Bullet Prakash, Bank Janardhan, Karibasavaiah, Tharakesh Patel, Michel Madhu, Biradar, Mandeep Roy and others. Akash Audio was the music label of this movie.
This Song was composed and lyrics written by V. Ravichandran. Ee Preethige Kannu Illa Song was rendered by S. P. Balasubrahmanyam and Suma Shastri.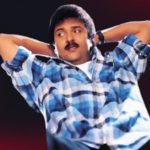 Ee Preethige Kannu Illa Lyrics
Movie: O Nanna Nalle[2000]
Music Label: Akash Audio
Music: V. Ravichandran
Lyrics: V. Ravichandran
Singers: S. P. Balasubrahmanyam, Suma Shastri
Check Out the Lyrics Here…
Ee Preethige Kannu Illa
Ee Kanasige Kannu Bekilla
Kanasinalli Banda Nanna Nalle
Kannu Thereyuvaaga Elli
Haari Hoguve Oo Nanna Nalle
Ee Preethige Kannu Illa
Ee Kanasige Kannu Bekilla
EE Prema Ee Kanasu
Manasinda Aarambha
Bhuviyalli Haarodu
Preethi Kanasu Onde
Naa Ninna Nee Nanna Preethiya Kanasu
Bhuviyalli Haarona Preethsona Baa
Ee Preethige Kanasonde Jotheyu Kelamma
Ee Kanasige Manasonde Jotheyu Kelamma
Manasinalli Ninage Mane Maaduve
Nanna Manasina Manege Balagaalittu Olage Baaramma
Ee Preethige Kannu Illa
Ee Kanasige Kannu Bekilla
Naa Yaaro Nee Yaaro Naav Seriddu Yaako
Ee Premaane Swarga Antha Helodakko
Ee Preethi Ee Kanasu Yaavagalu Mouna
Nee Mouna Naa Mouna Innenu Helamma
Preethiyalli Haaraduvudu Manasu Kelamma
Manasinalli Haaraduvudu Kanasu Kelamma
Manasinalli Ninage Mane Maaduve
Nanna Manasina Manege Balagaalittu Olage Baaramma
Ee Preethige Kannu Illa
Ee Kanasige Kannu Bekilla
Kanasinalli Banda Nanna Nalle
Kannu Thereyuvaaga Elli
Haari Hoguve Oo Nanna Nalle
O Nanna Nalle Songs:
Kanasugaarana Ondu Kanasu [Male]
Ee Preethige Kannu Illa
Dudde Doddappa Anda Nammappa
O Nanna Nalle Preeethiya Nalle
Rangu Rangina Halli Rangu
Kanasugaarana Ondu Kanasu [Female]
Comments
comments