February 8, 2021
Endi Kondalu Eletoda Song Lyrics | Mangli Shivaratri Song 2019
Endi Kondalu Eletoda Lyrics | Mangli Shivaratri Song 2019: Jagamantha Neede Kadara Jangama is a Telugu devotional song about Lord Shiva rendered by singer Mangli Chinmai.
Mangli's original name is Satyavathi Rathod. She is a singer, Actress and Anchor. She had produced various songs for the festival occasions like Shivarathri, Ugadi, Dasara, Diwlai, Sankranthi, Ganesh Chaturdhi, Bonalu, Bathukamma and others.
She had rendered few Telugu films songs like 'Parvathi thanayudavo' from Needi Naadi Oke Katha [2018], 'Sailaja Reddy Alludu Choode' from Shailaja Reddy Alludu starring Naga Chaitanya, and Her recent hit song is 'Ramuloo Ramulaa' from Ala Vaikunthapurramuloo [2020] starring Allu Arjun.
Endi Kondalu Eletoda Song Lyrics were penned by Tirupathi Matla and the song was composed by S. K. Baji. India sang the chorus. The team made a music video of this song produced by Appi Reddy and directed by Damu Reddy with the cinematography of Tirupati and editing of Uday kumbham.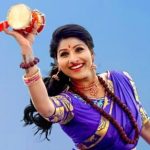 Song: Endi Kondalu Eletoda | Mangli Shivaratri Song 2019
Music: S. K. Baji
Lyrics: Tirupathi Matla
Singer: Mangli
Genre: Devotional | Shivaratri Song
Language: Telugu
Check out Endi Kondalu Eletoda song lyrics here..
Endi Kondalu Eletoda
Adda Bottu Shankaruda
Jhole Pattukuni Thirigetoda
Jagaalanu Gaase Jangamuda
Kantana Garalanni Daasinoda
Kanti Chooputho Srushtini Nadipetoda
Adi Anthyalu Lenivada
Anda Pinda Brahmandaalu Nindinoda
Nagabharanuda Nandi Vahanuda
Kedaarinathuda Kashi Vishweshwaruda
Bheema Shankara Omkaareshwara
Sri Kaaleshwara Maa Rajarajeshwara
Endi Kondalu Eletoda
Adda Bottu Shankaruda
Jhole Pattukuni Thirigetoda
Jagaalanu Gaase Jangamuda
Kantana Garalanni Daasinoda
Kanti Chooputho Srushtini Nadipetoda
Adi Anthyalu Lenivada
Anda Pinda Brahmandaalu Nindinoda
Paalakaaya Gottere
Paayasaalu Vandere
Pappu Bellangalipi
Palaaraalu Panchere
Palaaraalu Panchere
Gandha Deepaalu
Ghanamuga Peliginchere
Gandhaaloo Paapamani
Pabbathuloo Pattere
Pabbathuloo Pattere
Lingana Roopayi
Tambana Kodenu
Kattinavaariki Suttaneeve
Thadibatta Thaanaalu
Gudisuttu Dandaalu
Mokkinavaariki Dikkoo Nevele
Emulaada Rajanna
Srishaila Mallanna
Ye Peruna Pilichina Gaani
Palikete Devudave
Palikete Devudave
Korika Kodukulanicchi
Adigithe Aadabiddalanicche
Thiruthiru Poojalanonde
Maa Inti Devudave
Endi Kondalu Eletoda
Adda Bottu Shankaruda
Jhole Pattukuni Thirigetoda
Jagaalanu Gaase Jangamuda
Kantana Garalanni Daasinoda
Kanti Chooputho Srushtini Nadipetoda
Adi Anthyalu Lenivada
Anda Pinda Brahmandaalu Nindinoda
Nee Aaghna Lenide
Cheemaina Kuttade
Naraluku Andani Nee Leelalu Chitraalule
Leelalu Chitraalule
Koppulo Gangamma Pakkana Parvathamma
Iddaru Sathula Muddula Mukkanteeshwarudave
Mukkanteeshwarudave
Nindokka Poddulu Dandi Naivedyalu
Manasaara Nee Mundu Pettiname
Kailasavaasudu Krunala Devudu
Karunninchamni Ninnu Vedukuntame
Triloka Poojyuda Trishoola Daaruda
Pancha Bhoothaalaku Adhipathini Neevura
Adhipathini Neevura
Sharanu Ani Varamulanicche Dora
Abhisheka Priyuda Advaitha Bhaskarudu
Devana Devullu Mecchinoda
Oggu Jeggula poojalu Andinoda
Anantha Jeeva Kotinelinoda
Neevu Athmalinganeeve Maayaloda
Koti Lingala Darshanam Icchevoda
Kuravi Viranna Vai Dariki Cherinoda
Nataraju Naatyalu Adetoda
Nagupaamunu Medasuttu Suttinoda
Nagabharanuda Nandi Vahanuda
Kedaarinathuda Kashi Vishweshwaruda
Bheema Shankara Omkaareshwara
Sri Kaaleshwara Maa Rajarajeshwara
Endi Kondalu Eletoda
Adda Bottu Shankaruda
Jhole Pattukuni Thirigetoda
Jagaalanu Gaase Jangamuda
Kantana Garalanni Daasinoda
Kanti Chooputho Srushtini Nadipetoda
Adi Anthyalu Lenivada
Anda Pinda Brahmandaalu Nindinoda
Telugu Maha Shivaratri Songs
Jagamantha Nidhe Kadhara Jangama – Mangli
Endi Kondalu Eletoda – Mangli
Nandi Vahana – Madhu Priya
Comments
comments