October 21, 2020
More Iduve Paadadalli Chamundi Thaayiye Lyrics | Navaratri Kannada Songs
More Iduve Paadadalli Chamundi Thaayiye Lyrics | Navaratri Kannada Songs: More Iduve Paadadalli Chamundi Thaayiye is a Kannada devotional song about Goddess Chamundeshwari. Chamundi Devi or Chamundi is a form of the Hindu Divine Mother Parvathi.
This Navratri special Kannada devotional songs on Durga, Chamundeshwari are sung during the Navarathri festival and also during the Golu decorations as well.
Navaratri or Durga Puja festival is associated with goddess Durga. Navaratri is a Hindu festival that spans nine nights and ten days. This festival is celebrated for different reasons and celebrated differently in various parts of India. Navaratri is celebrated as the Durga Puja festival in West Bengal. In Karnataka, It is called Dasara.
More Iduve Paadadalli Chamundi Thaayiye song lyrics were penned by Purushotham and the song was composed by Samrat. This song was rendered by singer B. R. Chaya.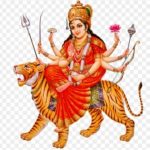 Song: More Iduve Paadadalli
Album: Chamundi Baare Manege
Lyrics: Purushotham
Music: Samrat
Singer: B. R. Chaya
Label: Jhankar Music
Check out the lyrics here..
More Iduve Paadadalli Chamundi Thaayiye
More Iduve Paadadalli Chamundi Thaayiye
Thappu Oppugalellava
Maathaayi Ninna Madilige Haki Kollavva
Thappu Oppugalellava
Maathaayi Ninna Madilige Haki Kollavva
Ninna Horathu Namage Anya Devaru Illa
Ninna Horathu Namage Anya Devaru Illa
Munisu Nammalli Bedave Chamundi Naavu Madila Kandammarallave
Munisu Nammalli Bedave Chamundi Naavu Madila Kandammarallave
Haalu Kottaru Neene Neeru Kottaru Neene
Haalu Kottaru Neene Neeru Kottaru Neene
Ninna Prasaad Yennuve
Maathaayi Ninna Mahimeya Naanu Haaduve
Ninna Prasaad Yennuve
Maathaayi Ninna Mahimeya Naanu Haaduve
More Iduve Paadadalli Chamundi Thaayiye
More Iduve Paadadalli Chamundi Thaayiye
Thappu Oppugalellava
Maathaayi Ninna Madilige Haki Kollavva
Thappu Oppugalellava
Maathaayi Ninna Madilige Haki Kollavva
Bandhu Balagavu Ella Neene Chamundiyavva
Bandhu Balagavu Ella Neene Chamundiyavva
Devi Ninnaya Notava Beerutha Namage Aasare Needu Nannavva
Devi Ninnaya Notava Beerutha Namage Aasare Needu Nannavva
Maneya Mandiyu Naavu Ninna Nambihevavva
Maneya Mandiyu Naavu Ninna Nambihevavva
Balavu Neenaagi Baravva Nammellarige Usiru Neenagi Nillavva
Balavu Neenaagi Baravva Nammellarige Usiru Neenagi Nillavva
More Iduve Paadadalli Chamundi Thaayiye
More Iduve Paadadalli Chamundi Thaayiye
Thappu Oppugalellava
Maathaayi Ninna Madilige Haki Kollavva
Thappu Oppugalellava
Maathaayi Ninna Madilige Haki Kollavva
Naavunno Ambali Ganji Naivyedya Needuvenavva
Naavunno Ambali Ganji Naivyedya Needuvenavva
Sweekarisi Harase Nammavva Thinnuva Thuththu Ninna Karuneyu Kaanavva
Sweekarisi Harase Nammavva Thinnuva Thuththu Ninna Karuneyu Kaanavva
More Iduve Paadadalli Chamundi Thaayiye
More Iduve Paadadalli Chamundi Thaayiye
Thappu Oppugalellava
Maathaayi Ninna Madilige Haki Kollavva
Thappu Oppugalellava
Maathaayi Ninna Madilige Haki Kollavva
Comments
comments