October 13, 2018
Navarathri Idu Navarathri Lyrics | Navaratri Songs
Navarathri Idu Navarathri Lyrics | Navaratri Songs: Navarathri Idu Navarathri is a Kannada devotional song composed by Mohanraj and the lyrics was written by Gooturi for the Kannada devotional album Navaratri Banthu. Aananda Audio Video is the record label of this album. Navarathri Idu Navarathri song was rendered by singers Kasthuri Shankar and Indu Vishwanath.
Navaratri is a Hindu festival that spans nine nights and ten days. This festival is celebrated for different reasons and celebrated differently in various parts of India. Navaratri is celebrated as the Durga Puja festival in West Bengal. In Karnataka, It is called Dasara.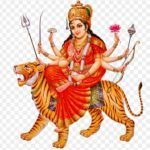 Navarathri Idu Navarathri Lyrics
Album: Navaratri Banthu
Music Label: Aananda Audio Video
Music: Mohanraj
Lyrics: Gooturi
Singers: Kasthuri Shankar, Indu Vishwanath
Check out the lyrics here..
Navarathri Idu Navarathri
Navaratri Idu Navaratri
Himagiri Puthri Suma Sama Dhatri
Mane Maneyalli Raaraajisuva
Navarathri Idu Navarathri
Navarathri Idu Navarathri
Shumbha Nishumbhara Jambavanalisida
Shambhaviyannu Poojisuva
Shumbha Nishumbhara Jambavanalisida
Shambhaviyannu Poojisuva
Thribhuvana Poshini Abhaya Pradaayini
Paalisu Yendu Praarthisuva
Navarathri Idu Navarathri
Navarathri Idu Navarathri
Naada Pramodini Natya Vinodini
Naamavaliyanu Dhyanisuva
Naada Pramodini Natya Vinodini
Naamavaliyanu Dhyanisuva
Nata Gana Poshini Shata Gana Throshini
Rakshisu Yendu Sevisuva
Navaratri Idu Navaratri
Navaratri Idu Navaratri
Mantra Swaroopini Mangala Daayini
Mahimeya Gaanadi Keerthisuva
Mantra Swaroopini Mangala Daayini
Mahimeya Gaanadi Keerthisuva
Bhava Bhaya Haarini Paapa Vidaayini
Karunisu Yendu Kara Mugiva
Navarathri Idu Navarathri
Navarathri Idu Navarathri
Himagiri Puthri Suma Sama Dhatri
Mane Maneyalli Raaraajisuva
Navarathri Idu Navarathri |4|
Navaratri Kannada Songs
Namo Namo Nataraja Manohari
Mahishoora Puravaasini Mahisha Mardhini
Yeddelu Sri Gowri Belagaayithu
Yellellu Neene Nelesiruve Devi
Navarathri Idu Navarathri
Sharanu Sharanu Jagadambike
Aadidalu Parvathy Naatyava
Nooraaru Aasegalu Beroori Manadalli
Comments
comments