October 13, 2018
Aadidalu Parvathy Naatyava Lyrics | Navaratri Songs
Aadidalu Parvathy Naatyava Lyrics | Navaratri Songs: Aadidalu Parvathy Naatyava is a Kannada devotional song composed by Mohanraj and the lyrics was written by Gooturi for the Kannada devotional album Navaratri Banthu. Aananda Audio Video is the record label of this album. Aadidalu Parvathy Naatyava song was rendered by singers Kasthuri Shankar and Indu Vishwanath.
Navaratri is a Hindu festival that spans nine nights and ten days. This festival is celebrated for different reasons and celebrated differently in various parts of India. Navaratri is celebrated as the Durga Puja festival in West Bengal. In Karnataka, It is called Dasara.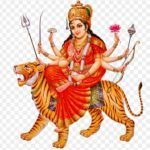 Aadidalu Parvathy Naatyava Lyrics
Album: Navaratri Banthu
Music Label: Aananda Audio Video
Music: Mohanraj
Lyrics: Gooturi
Singers: Kasthuri Shankar, Indu Vishwanath
Check out the lyrics here..
Aadidalu Parvathy Naatyava
Aadidalu Parvathi Naatyava
Thaka Dhimi Thaka Janutha
Dhimi Kita Thai Yenutha
Thaka Dhimi Thaka Janutha
Dhimi Kita Thai Yenutha
Aadidalu Parvathy Naatyava
Aadidalu Parvathi Naatyava
Nava Bhava Yuthavaagi Haadalu Bhaarathi
Nage Siriya Chelli Nodalu Shree Sathi
Nava Bhava Yuthavaagi Haadalu Bhaarathi
Nage Siriya Chelli Nodalu Shree Sathi
Namisuthaliralu Munigana Surapathi
Namisuthaliralu Munigana Surapathi
Naliyuthaliralu Manadali Pashupathi
Naliyuthaliralu Manadali Pashupathi
Aadidalu Parvathy Naatyava
Aadidalu Parvathi Naatyava
Asuraranalisuva Bheekara Padagathi
Amarara Salahuva Shreekara Mrudugathi
Asuraranalisuva Bheekara Padagathi
Amarara Salahuva Shreekara Mrudugathi
Bhakuthara Manege Baruva Shubha Gathi
Bhakuthara Manege Baruva Shubha Gathi
Thorutha Laasyava Beeruva Varagathi
Thorutha Laasyava Beeruva Varagathi
Aadidalu Parvathy Naatyava
Aadidalu Parvathi Naatyava
Jnana Bhiksheyanu Needuva Reethi
Bhagya Vrudhdhiyanu Maaduva Reethi
Jnana Bhiksheyanu Needuva Reethi
Bhagya Vrudhdhiyanu Maaduva Reethi
Dhairyava Thumbuva Shakthiya Reethi
Dhairyava Thumbuva Shakthiya Reethi
Sharanara Poreyuva Maatheya Reethi
Sharanara Poreyuva Maatheya Reethi
Aadidalu Parvathy Naatyava
Aadidalu Parvathi Naatyava
Thaka Dhimi Thaka Janutha
Dhimi Kita Thai Yenutha
Thaka Dhimi Thaka Janutha
Dhimi Kita Thai Yenutha
Aadidalu Parvathy Naatyava
Aadidalu Parvathi Naatyava
Navaratri Kannada Songs
Namo Namo Nataraja Manohari
Mahishoora Puravaasini Mahisha Mardhini
Yeddelu Sri Gowri Belagaayithu
Yellellu Neene Nelesiruve Devi
Navarathri Idu Navarathri
Sharanu Sharanu Jagadambike
Aadidalu Parvathy Naatyava
Nooraaru Aasegalu Beroori Manadalli
Comments
comments