December 11, 2019
Thirumala Tirupathi Devasthanam Special Darshan Tickets Dates
Thirumala Tirupathi Devasthanam Special Darshan Tickets Dates: Thirumala Tirupathi Devasthanam has announced that those who wish to attend the VIP Darshan will be allowed to make a VIP Darshan if they donate 10 thousand to the 'Srivani' organization of Tirupati Venkateswara Temple.
Following this, pilgrims will be given a VIP brake darshan ticket if they pay Rs 500. With this VIP Darshan Ticket, pilgrims can see Lord Venkateshwra at very close distance.
The fund collection process of the Srivani Trust [Sri Venkateswara Aalayala Nirmanam Trust], which has been  initiated on behalf of the Tirumala Tirupathi Devasthanam, is well underway. Online booking for the same was  launched in November last year.
Within a few days of launching this scheme, 346 people had the darshan of Lord Venkateshwra. They have donated Rs. 34 lakhs 600 rupees as a fund. Of these, 147 people made direct donation for darshan and 199 were registered online for this VIP Darshan.
Some people think that VIP darshan fees have been increased from Rs 500 to Rs 10,000. But that's not True, the VIP Break Darshan ticket only costs 500 rupees. Devasthanam has announced that it is true that those who donate Rs 10,000 to the Srivani Foundation are being given a VIP Break darshan ticket.
Apart from these, special Darshan tickets of Rs 300 for the month of March have been released. Devotees can use utilize this for darshan of Lord Venkateshwra.
Special Free Darshan for Elderly and Disabled People are being issued on December 17 this month. Special Free Darshan for parents with infants are given on 11th and 18th December. The Tirumalai Tirupati Devasthanam has asked the devotees to take advantage of this opportunity to see Lord Venkateshwara at Tirupati.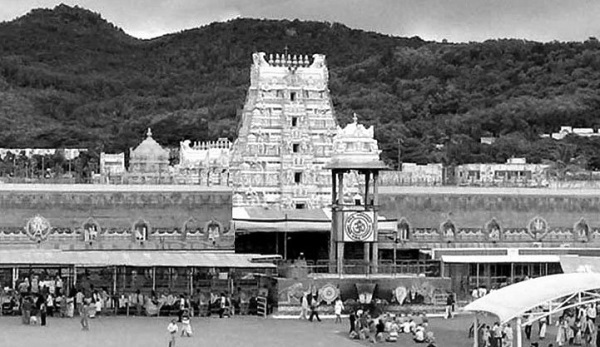 Thirumala Tirupathi Devasthanam Timings on December 26 Solar Eclipse
The solar eclipse, one of the major astronomical events, occurs on December 26 from 8.08 am to 11.16 am. It  has been announced that the Tirumalai Tirupati temple will be closed for 13 hours due to solar eclipse.
It has been announced that the temple doors will be closed on December 25 by 11 pm itself and will be opened at 12 pm on December 26. The temple will be cleared again in the upper temple at 1.00 pm and the devotees will be allowed into the darshan at 2 pm after the completion of rituals, 'said Tirumalai Tirupati Devasthanam. Devotees are advised to set their own travel plans accordingly.
Similar Topics
Tirupati Brahmotsavam 2019 Highlights | Srivari Brahmotsavam | Tirupati Tirumala
Frequently Used Search Terms
tirupati tirumala devasthanam, tirupati tirumala devasthanam address, tirupati tirumala devasthanam live, tirupati tirumala devasthanam dasrhan, tirupati tirumala devasthanam trust, tirupati tirumala devasthanam services, tirupati, tirupati temple, tirupati darshan, tirupati balaji, tirupati weather, tirupati tickets, tirupati hotles, tirupati airport, Sarvadarshan, Special Entry Darshan, Divya Darshan, Special Darshan for Physically Disabled and Aged, Thirumalai Tirupathi Devasthanam Timings on December 26 Solar Eclipse, Tirupathi timings on solar eclipse, Tirumala Venkateswara Temple, Tirumala Venkateswara Temple history, Tirumala Venkateswara Temple tirupati, Tirumala Venkateswara Temple timings, Tirumala Venkateswara Temple facts, Tirumala Venkateswara Temple songs, Tirumala Venkateswara Temple accommodation
Comments
comments