April 1, 2023
List of Chief Ministers of Goa
List of Chief Ministers of Goa: Goa is a state on the southwestern coast of India. It is India's smallest state by area and fourth-smallest by population. Panaji is the state's capital, while Vasco da Gama is its largest city.
After the annexation of Goa, the former Portuguese colony became part of the Goa, Daman and Diu union territory. In 1987 Goa achieved full statehood, while Daman and Diu became a separate union territory.
Since 1963, thirteen people have served as the Chief Minister of Goa, Daman and Diu union territory and of Goa state. The first was Dayanand Bandodkar of the Maharashtrawadi Gomantak Party, who was succeeded by his daughter Shashikala Kakodkar, Goa's only woman chief minister.
Pratapsingh Rane of the Indian National Congress, during whose reign Goa had achieved statehood, is the longest serving officeholder, with over 15 years across four discontinuous stints.
The current incumbent is Pramod Sawant of the Bharatiya Janata Party, who was sworn in on 19 March 2019 after the death of Manohar Parrikar on 17 March 2019.
Chief Ministers of Union territory of Goa, Daman and Diu
1. Dayanand Bandodkar
Born: 12 March 1911, Pernem, Goa
Died: 12 August 1973, (aged 62) Panaji, Goa
Constituency: Marcaim
Term: 20 December 1963-2 December 1966
Duration: 2 years, 347 days
Party: Maharashtrawadi Gomantak Party
2. Dayanand Bandodkar
Born: 12 March 1911, Pernem, Goa
Died: 12 August 1973, (aged 62) Panaji, Goa
Constituency: Marcaim
Term: 5 April 1967-12 August 1973
Duration: 6 years, 129 days
Party:Maharashtrawadi Gomantak Party
3. Shashikala Kakodkar
Born: 7 January 1935, Pernem, Goa
Died: 28 October 2016 (aged 81) Panaji, Goa
Constituency: Bicholim
Term: 12 August 1973-27 April 1979
Duration: 5 years, 258 days
Party: Maharashtrawadi Gomantak Party
4. Pratapsingh Rane
Born: 28 January 1939 (age 83), Sanquelim, Goa
Constituency: Sattari
Term: 16 January 1980-30 May 1987
Duration: 7 years, 134 days
Party: Indian National Congress
---
Chief Ministers of state of Goa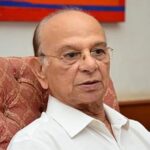 1. Pratapsingh Rane
Born: 28 January 1939 (age 83), Sanquelim, Goa
Constituency: Poriem
Term: 30 May 1987-27 March 1990
Duration: 2 years, 301 days
Party: Indian National Congress
---
2. Churchill Alemao
Born:16 May 1949 (age 73), Carmona, Goa
Constituency: Benaulim
Term: 27 March 1990-14 April 1990
Duration: 18 days
Party: Progressive Democratic Front
3. Luis Proto Barbosa
Born: 11 January 1927, Goa, Portuguese India
Died: 6 October 2011 (aged 84),Margao, Goa, India
Constituency: Loutolim
Term: 14 April 1990-14 December 1990
Duration: 244 days
Party: Progressive Democratic Front
4. Ravi Naik
Born: 18 September 1946 (age 76), Ponda, Goa
Constituency: Marcaim
Term: 25 January 1991-18 May 1993
Duration: 2 years, 113 days
Party: Indian National Congress
5. Wilfred de Souza
Born: 23 April 1927,Kampala, Uganda
Died: 4 September 2015 (aged 88),Panaji, Goa
Constituency: Saligao
Term: 18 May 1993-2 April 1994
Duration: 319 days
Party: Indian National Congress
6. Ravi Naik
Born: 18 September 1946 (age 76),Ponda, Goa
Constituency: Marcaim
Term: 2 April 1994-8 April 1994
Duration: 6 days
Party: Indian National Congress
7. Wilfred de Souza
Born: 23 April 1927,Kampala, Uganda
Died: 4 September 2015 (aged 88),Panaji, Goa
Constituency: Saligao
Term: 8 April 1994-16 December 1994
Duration: 252 days
Party: Indian National Congress
8. Pratapsingh Rane
Born: Born: 28 January 1939 (age 83), Sanquelim, Goa
Constituency: Poriem
Term: 16 December 1994-29 July 1998
Duration: 3 years, 225 days
Party: Indian National Congress
9. Wilfred de Souza
Born: 23 April 1927,Kampala, Uganda
Died: 4 September 2015 (aged 88), Panaji, Goa
Constituency: Saligao
Term: 29 July 1998-23 November 1998
Duration:117 days
Party: Goa Rajiv Congress Party
10. Luizinho Faleiro
Born: 26 August 1951 (age 71) Goa
Constituency: Navelim
Term: 26 November 1998-8 February 1999
Duration: 77 days
Party: Indian National Congress
11. Luizinho Faleiro
Born: 26 August 1951 (age 71) Goa
Constituency: Navelim
Term: 9 June 1999-24 November 1999
Duration: 168 days
Party: Indian National Congress
12. Francisco Sardinha
Born: 15 April 1946 (age 76), Curtorim, Goa
Constituency: Curtorim
Term: 24 November 1999-23 October 2000
Duration: 334 days
Party: Goa People's Congress
---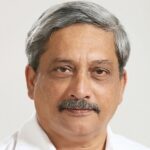 13. Manohar Parrikar
Born:13 December 1955, Mapuçá
Died:17 March 2019 (aged 63),Panaji, Goa
Constituency: Panaji [Bharatiya Janata Party]
Term: 24 October 2000-2 February 2005
Duration: 4 years, 101 days
---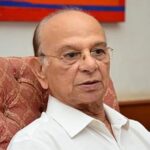 14. Pratapsingh Rane
Born: Born: 28 January 1939 (age 83), Sanquelim, Goa
Constituency: Poriem
Term: 3 February 2005-4 March 2005
Duration: 29 days
Party: Indian National Congress
---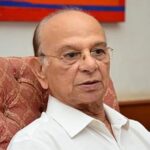 15. Pratapsingh Rane
Born: Born: 28 January 1939 (age 83), Sanquelim, Goa
Constituency: Poriem
Term: 7 June 2005-7 June 2007
Duration: 2 years, 0 days
Party: Indian National Congress
---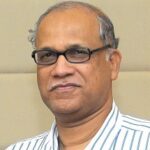 16. Digambar Kamat
Born: 8 March 1954 (age 68), Margao, Goa
Constituency: Madgaon
Term: 8 June 2007-8 March 2012
Duration: 4 years, 274 days
Party: Indian National Congress
---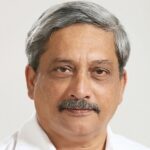 17. Manohar Parrikar
Born: 13 December 1955, Mapuçá
Died: 17 March 2019 (aged 63),Panaji, Goa
Constituency: Panaji [Bharatiya Janata Party]
Term: 9 March 2012-8 November 2014
Duration: 2 years, 244 days
---
18. Laxmikant Parsekar
Born: 4 July 1956 (age 66) Pernem, Goa
Constituency: Mandrem
Term: 8 November 2014-11 March 2017
Duration: 2 years, 123 days
Party: Bharatiya Janata Party
---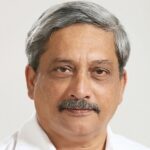 19. Manohar Parrikar
Born: 13 December 1955, Mapuçá
Died:17 March 2019 (aged 63), Panaji, Goa
Constituency: Panaji [Bharatiya Janata Party]
Term: 14 March 2017-17 March 2019
Duration: 2 years, 3 days
---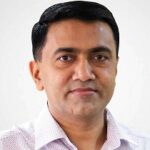 20. Pramod Sawant
Born: 24 April 1973 (age 49) Goa
Constituency: Sanquelim
Term: 19 March 2019-Incumbent
Duration: 3 years, 298 days
Party: Bharatiya Janata Party
Comments
comments