January 10, 2023
National Youth Day [Vivekananda Jayanti] – Student Essay
National Youth Day [Vivekananda Jayanti] – Student Essay: Birth Anniversary of Swami Vivekananda is celebrated as National Youth day [Vivekananda Jayanti]. In 1984 the Government of India declared 12 Jan as National Youth Day.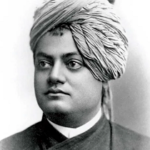 Swami Vivekananda [Narendranath Datta] was a famous Indian monk, philosopher, author, religious teacher. Born into an aristocratic Bengali Kayastha family in Calcutta, Vivekananda was inclined from a young age towards religion and spirituality. He later found his guru, Ramakrishna, and became a monk.
Swami Vivekananda gained reputation around the world after his speech at the 1893 Parliament of Religions in Chicago, US. He founded the Ramakrishna Math and the Ramakrishna Mission.
Significance of National Youth Day [Vivekananda Jayanti]
Every year on January 12, schools and universities across India celebrate National Youth Day with processions, speeches, music, youth conventions, seminars, yogasanas, presentations, contests for essay writing, recitations, and sports.
The talks and writings of Swami Vivekananda were inspired by the broad view of his Master Sri Ramakrishna Paramahansa and the Indian spiritual tradition. These served as the inspiration for and the driving force behind countless youth clubs, study groups, and service initiatives.
One of the greatest spiritual sages to be born in India is Swami Vivekananda. One of his powerful inspiring saying about the youth was, "Give me hundred energetic youths and I shall transform India."
His majestic looks will charm anyone. His discourses would stir up others. He is equal to him in his ability to attract people with his eloquence. Swamiji has been an ideal force for many freedom fighters. Swami Vivekananda is best suited for the title of 'heroic saint'.
From Yogi Aurobindo to Netaji Subhash Chandra Bose, Swamiji served as an inspiration for countless independence warriors. The composer of the national song, Rabindranath Tagore, hailed Swami Vivekananda as a genius. Swamiji has also served as an inspiration to numerous people.
When was the first Youth Day celebrated in India?
Swami Vivekananda's birthday, January 12, is observed as National Youth Day, also known as Vivekananda Jayanti. This day was designated National Youth Day by the Indian government in 1984, and India has observed the occasion annually since then.
Comments
comments