August 6, 2018
Anna Thammore Song Lyrics
Anna Thammore Song Lyrics: Anna Thammore is a song from the 1988 kannada movie Gandandre Gandu, directed by V. Somashekar and produced by H N Maruthi. Gandandre Gandu features Ambarish, Nalini, Jai Jagadish, Thoogudeepa Srinivas, Dinesh, Shakthi Prasad, Musuri Krishnamurthy, Brahmavar, Mandeep Roy and others.
Sangeetha was the music label for this movie. This song was composed by G. K. Venkatesh with lyrics penned by R. N. Jayagopal. Anna Thammore song was rendered by famous singers P. Susheela, Sulochana and Rajkumar Bharathi.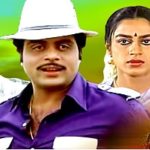 Anna Thammore Lyrics
Movie: Gandandre Gandu [1988]
Music Label: Sangeetha
Music: G. K. Venkatesh
Lyrics: R. N. Jayagopal
Singers: P. Susheela, Sulochana, Rajkumar Bharathi
Check out the lyrics here..
Anna Thammore Ee Ee Ee
Annayya Thammayya
Sukhada Habba Banthu
Santhosha Thumbi Thanthu
Sukhada Habba Banthu
Santhosha Thumbi Thanthu
Bevarina Hani Hani
Bangaara Aagi Banthu
Dudimeye Daiva Enno
Nambike Phala Thanthu
Akka Thangeere Baaravva Seravva
Annayya Thammayya
Thaani Thandaana Thaani Thandaana|2|
Thaani Thandaana|2|
Lalla Lalla Lalla Lallaa
Dhum Thananana Dhum Thana Nana
Dhum Dhum Thaa
Needuvanu Nettaaga Koduvanu Kottaga
Bhoomi Thaayi Nakkaga Manadali Aavega
Kai Kesaraadaga Baayi Mosaraavaga
Mannina Makkalella Phalava Hanchi Thanni
Preethiya Holeyali Ellaru Theli Banni
Chinnadantha Maathu Idu Sathyavaada Maathu|2|
Ee Dinada Hosadu Harusha
Baruthirali Varusha Varusha
Tharuthirali Santhosha
Nijavaada Santhosha
Annayya Thammayya
Sukhada Habba Banthu
Santhosha Thumbi Thanthu
Bevarina Hani Hani
Bangaara Aagi Banthu
Dudimeye Daiva Enno
Nambike Phala Thanthu
Akka Thangeere Baaravva Seravva
Annayya Thammayya
Maathige Baravilla Aasege Mithi Illa
Thale Kelagaadaru Kaththe Kudure Aagolla
Namma Jothe Neevendu Sari Sama Aagolla
Preethi Geethi Maathella Namma Bali Saagolla
Hana Bala Iddaga Yaara Hangu Bekilla
Intha Sokku Yeke Idu Olledalla Joke
Intha Sokku Yeke Idu Olledalla Joke
Kooli Kottu Janara Nee Kollalaare Manke
Bari Hanada Phalavu Illa Bidu Melu Keelu Ella
Ide Baala Sandesha Hiridaada Santhosha
Annayya Thammayya
Gandandre Gandu Songs
Ba Ba Ba Hejje Haaku
Ee Premada Hosa Saamraajyadi
Anna Thammore
Manjina Hanigalu
Naane Raaja Neene Raani
Comments
comments