August 6, 2018
Manjina Hanigalu Song Lyrics
Manjina Hanigalu Song Lyrics: Manjina Hanigalu is a song from the 1988 Kannada movie Gandandre Gandu, directed by V. Somashekar and produced by H N Maruthi. Gandandre Gandu features Ambarish, Nalini, Jai Jagadish, Thoogudeepa Srinivas, Dinesh, Shakthi Prasad, Musuri Krishnamurthy, Brahmavar, Mandeep Roy and others.
Sangeetha was the music label for this movie. This song was composed by G. K. Venkatesh with lyrics penned by R. N. Jayagopal. Manjina Hanigalu Chumbisidantha song was rendered by legendary singer P. Susheela.
V. Somashekhar was a noted director in Kannada cini industry. He was a screen writer and producer as well. He was born in Bangalore on 27 July 1937. He started in cinema career as a clapperboard operator, dubbing artist and then as a assistant director. His made his directorial debut with 1974 Kannada movie Bangaarada Panjara starring Rajkumar. He worked with all the leading stars of Kannada cinema including Rajkumar, Vishnuvardhan, Shankar Nag, Ambarish, Shiva Rajkumar and others.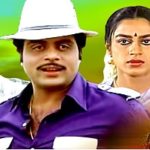 Manjina Hanigalu Lyrics
Movie: Gandandre Gandu [1988]
Music Label: Sangeetha
Music: G. K. Venkatesh
Lyrics: R. N. Jayagopal
Singer: P. Susheela
Check out the Lyrics here..
Manjina Hanigalu Chumbisidantha
Hoogala Ninage Arpisuve
Usiru Usirinallu Nenedu Nenedu
Ninna Kaadiruve Naa Kaadiruve
Manjina Hanigalu Chumbisidantha
Hoogala Ninage Arpisuve
Usiru Usirinallu Nenedu Nenedu
Ninna Kaadiruve Naa Kaadiruve
Udayada Raga Aagasavella
Yennede Irula Kaleyalu Bhaara
Olavina Gudiya Cheluvina Mooruthi
Oliyutha Bandu Karuneya Thora
Aaraadhya Daiva Ninage Swaamy
Aaraadhya Daiva Ninage Swaamy
Kirunage Aarathi Belagiruve
Manjina Hanigalu Chumbisidantha
Hoogala Ninage Arpisuve
Usiru Usirinallu Nenedu Nenedu
Ninna Kaadiruve Naa Kaadiruve
Angala Dalli Aase Rangoli
Haakiruve Naa Poojise Ninna
Nammaya Bandha Hoovali Gandha
Serida Haage Endooo Chenna
Aananda Thumbida Kambaniyalle
Aananda Thumbida Kambaniyalle
Ninnaya Paadava Naa Tholeve
Manjina Hanigalu Chumbisidantha
Hoogala Ninage Arpisuve
Usiru Usirinallu Nenedu Nenedu
Ninna Kaadiruve Naa Kaadiruve
Gandandre Gandu Songs
Ba Ba Ba Hejje Haaku
Ee Premada Hosa Saamraajyadi
Anna Thammore
Manjina Hanigalu
Naane Raaja Neene Raani
Comments
comments