December 4, 2017
Chamak Kannada Song Lyrics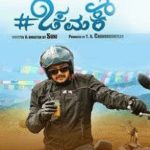 Chamak Kannada Song Lyrics: Chamak is an upcoming 2017 Kannada movie, written and directed by Suni and produced by T. R. Chandrashekar. Chamak features Ganesh, Rashmika Mandanna, Sadhu Kokila, Girish shivanna, Raghuram D. P., Akshay Nayak and others. Divo is the music label of this movie.
Songs were composed by Judah Sandy with lyrics penned by Vishwa Vijeth, Vishwajith, Deeraj, Arjun Luis. Songs were rendered by Haricharan, Priya Hemesh, Sanjith Hegde, Deeksha Ramakrishna, Abhinandan Mahishale, Supriya Lohith, Narayan Sharma, Sparsha RK, Chethan Naik, Eesha Suchi. Chethan Naik, Eesha Suchi.
Check out the lyrics here..
Kush Kush Lyrics
Movie: Chamak [2017]
Music Label: Divo
Music: Judah Sandy
Lyrics: Vishwa Vijeth
Singers: Sanjith Hegde, Deeksha Ramakrishna
Nee Nanna Olavu Lyrics
Movie: Chamak [2017]
Music Label: Divo
Music: Judah Sandy
Lyrics: Arjun Luis
Singers: Abhinandan Mahishale, Supriya Lohith
Avalakki Buwalakki Lyrics
Movie: Chamak [2017]
Music Label: Divo
Music: Judah Sandy
Lyrics: Deeraj
Singers: Chethan Naik, Eesha Suchi
O Sanjeya Hoove Lyrics
Movie: Chamak [2017]
Music Label: Divo
Music: Judah Sandy
Lyrics: Vishwajith
Singers: Haricharan, Priya Hemesh
O Sanjeya Hoove (Acoustic Version)
Movie: Chamak [2017]
Music Label: Divo
Music: Judah Sandy
Lyrics: Vishwajith
Singers: Narayan Sharma, Sparsha RK
Comments
comments