January 13, 2018
Ella Melu Keelu Lyrics
Ella Melu Keelu Lyrics: Ella Melu Keelu is a song from the 1981 Kannada movie Aalemane, directed by Mohan Kumar. Aalemane features Suresh Heblikar, Mohan Kumar, Roopa Chakravarthy, Surekha, Upasane Seetharam, B. G. Kumbar, Tomato Somu, Sundara Murthy, Shashi Kiran and others. Sangeetha music was the music label of this movie.
This songs was composed by Ashwath-Vaidi duo and the lyrics penned by Prof. Doddarange Gowda. Ella Melu Keelu was rendered by C. Ashwath.
This song discuss about the human behaviors, indifference's in the name of caste, status and it also talks about the ethics.  The song tells us to live a simple life within the moral limits with out cheating, hating some one, treating everyone equal irrespective of caste, creed, status. A good song with very meaningful and lyrics with great message.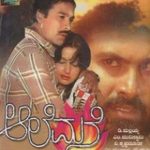 Ella Melu Keelu Lyrics
Movie: Aalemane [1981]
Music Label: Sangeetha
Music: C. Ashwath, L. Vaidyanathan
Lyrics: Doddarange Gowda
Singer: C. Ashwath
Check out the lyrics here..
Ella Melu Keelu
Sullu Bedha Bhaava
Bageda Manuja Kaano
Bidu Raaga Dwesha
Sudu Kaama Krodha
Mithiyaa Arithu Baalo
Ella Melu Keelu
Sullu Bedha Bhaava
Bageda Manuja Kaano
Bidu Raaga Dwesha
Sudu Kaama Krodha
Mithiyaa Arithu Baalo
Yaako Kutila Kuhaka Kaaya
Nodo Dhavala Chandra Soorya
Yaako Kutila Kuhaka Kaaya
Nodo Dhavala Chandra Soorya
Hithavaagi Neenu Baduku
Belagayya Nithya Sathya
Hithavaagi Neenu Baduku
Belagayya Nithya Sathya
Endoo Irali Nadathe Shudhdha
Munde Yashada Daari Sidhdha
Endoo Irali Nadathe Shudhdha
Munde Yashada Daari Sidhdha
Kadivaana Kanda Manasu Iralayya Niyama Bhadhdha |2|
Ella Melu Keelu
Sullu Bedha Bhaava
Bageda Manuja Kaano
Bidu Raaga Dwesha
Sudu Kaama Krodha
Mithiyaa Arithu Baalo
Jaathi Mathada Kalaha Beda
Neethi Irada Baalu Danda
Jaathi Mathada Kalaha Beda
Neethi Irada Baalu Danda
Visha Daari Thuliya Duguda
Nadeyayya Olithu Jaara
Visha Daari Thuliya Duguda
Nadeyayya Olithu Jaara
Mosa Kapata Kahiya Honda
Rosha Yendoo Benki Kunda
Mosa Kapata Kahiya Honda
Rosha Yendoo Benki Kunda
Bidabeku Nithya Kurudaa
Kaliyayya Sahane Haada
Bidabeku Nithya Kurudaa
Kaliyayya Sahane Haada
Aalemane Song Lyrics
Nammoora Mandara Hoove
Hoththaare Sooryanage
Ella Melu Keelu
Comments
comments