August 9, 2017
Hosa Belaku Songs Lyrics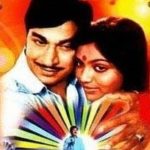 Hosa Belaku Songs Lyrics: Hosa Belaku is a 1982 Kannada movie, directed by Dorai-Bhagwan duo. It is based on the novel of the same name by Vani. Hosa Belaku features Dr. Rajkumar, Saritha, Srinivasa Murthy, K. S. Ashwath and others.
All the songs for this movie were composed by M. Ranga Rao with lyrics written by Chi. Udaya Shankar. For this movie M. Ranga Rao was awarded with the State Award for Best Music Director for the year 1982-83. Hosa Belaku Songs were rendered by Dr. Rajkumar, S. Janaki and Vani Jairam.
Check out the lyrics here..
Hosa Belaku Mooduthide Lyrics
Movie: Hosa Belaku [1982]
Music Lable: Sangeetha
Music: M. Ranga Rao
Lyrics: Chi. Udaya Shankar
Singer: Dr. Rajkumar
Kanneera Dhare Lyrics
Movie: Hosa Belaku [1982]
Music Lable: Sangeetha
Music: M. Ranga Rao
Lyrics: Chi. Udaya Shankar
Singer: Dr. Rajkumar
Theredide Mane Lyrics
Movie: Hosa Belaku [1982]
Music Lable: Sangeetha
Music: M. Ranga Rao
Lyrics: Kuvempu
Singers: S. Janaki, Vani Jairam
Neenaade Baalige Lyrics
Movie: Hosa Belaku [1982]
Music Lable: Sangeetha
Music: M. Ranga Rao
Lyrics: Chi. Udaya Shankar
Singers: Dr. Rajkumar, S. Janaki
Ravi Neenu Aagasadinda Lyrics
Movie: Hosa Belaku [1982]
Music Lable: Sangeetha
Music: M. Ranga Rao
Lyrics: Chi. Udaya Shankar
Singer: Dr. Rajkumar, S. Janaki
Cheluveye Ninna Nodalu Lyrics
Movie: Hosa Belaku [1982]
Music Lable: Sangeetha
Music: M. Ranga Rao
Lyrics: Chi. Udaya Shankar
Singer: Dr. Rajkumar, S. Janaki
Comments
comments