August 9, 2017
Kanneera Dhare Ideke Lyrics | Hosa Belaku | Rajkumar
Kanneera Dhare Ideke Lyrics | Hosa Belaku | Rajkumar: Kanneera Dhare is a song from the 1982 Kannada movie Hosa Belaku, directed by Dorai-Bhagwan duo. It is based on the novel of the same name by Vani.
This songs was composed by M. Ranga Rao with lyrics written by Chi. Udaya Shankar. Hosa Belaku Mooduthide song was rendered by Dr. Rajkumar.
Hosa Belaku features Dr. Rajkumar, Saritha, Srinivasa Murthy, K. S. Ashwath, Shivaram, Master Lohith [Punith Rajkuamr], Sampath, Thoogudeepa Srinivas, Bhagavan, Shivaprakash, Mysore Lokesh, Rathnakar, Chandranna, Balaraj, Ninge Gowda, Kunigal Ramanath, Muniyappa, Honnavalli Krishna, and others.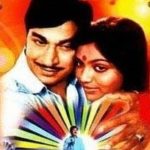 Kanneera Dhare Lyrics
Movie: Hosa Belaku [1982]
Music Lable: Sangeetha
Music: M. Ranga Rao
Lyrics: Chi. Udaya Shankar
Singer: Dr. Rajkumar
Check Out 'Kanneera Dhare' Lyrics Here…
Kanneera Dhaare Ideke Ideke
Kanneera Dhaare Ideke Ideke
Nannolavina Hoove Ee Shokaveke
Nannolavina Hoove Ee Shokaveke
Kanneera Dhaare Ideke Ideke
Vidhiyaataveno Ballavaru Yaaru
Mundenu Endu Heluvaru Yaaru
Vidhiyaataveno Ballavaru Yaaru
Mundenu Endu Heluvaru Yaaru
Baruvudu Baralendu Nagu Naguta Baalade
Baruvudu Baralendu Nagu Naguta Baalade
Niraase Vishada Ideke Ideke
Niraase Vishada Ideke Ideke
Kanneera Dhaare Ideke Ideke
Baalella Nanage Irulaadarenu
Jotheyaagi Endendu Neenillavenu
Baalella Nanage Irulaadarenu
Jotheyaagi Endendu Neenillavenu
Naaninna Kanninda Noduthire Sogasella
Naaninna Kanninda Noduthire Sogasella
Ninnalli Novu Ideke Ideke
Ninnalli Novu Ideke Ideke
Kanneera Dhaare Ideke Ideke
Nannolavina Hoove Ee Shokaveke
Kanneera Dhaare Ideke Ideke
Save
Comments
comments