December 10, 2017
Hottegagi Genu Battegagi Song Lyrics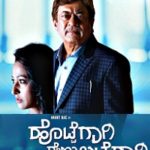 Hottegagi Genu Battegagi Song Lyrics: Hottegagi Genu Battegagi is an upcoming Kannada movie, directed by Narendra Babu of Kabbadi and Santeyalli ninta kabeera. Hottegagi Genu Battegagi features Anant Nag, Radhika Chetan of Rangitaranga fame. Junglee Music is the music label of this movie.
Songs were was composed by Ramachandra Hadpad with lyrics penned by Narendra Babu and Vinayaka Ram Kalagaru. Songs were rendered by Vijay Prakash, Varsha B. Suresh, Armaan Malik, Shwetha Prabhu, Anweshaa and others.
Check out the lyrics here..
Ajnanadinda Thayi Berigee Lyrics
Album: Hottegagi Genu Battegagi [2017]
Music Label: Junglee Music
Music: Ramachandra Hadpad
Lyrics: Narendra Babu
Singers: Armaan Malik, Shwetha Prabhu
Nee Enagee Iniyanalla Lyrics
Album: Hottegagi Genu Battegagi [2017]
Music Label: Junglee Music
Music: Ramachandra Hadpad
Lyrics: Narendra Babu
Singer: Anweshaa
Santhasada Doni Eraythu Lyrics
Album: Hottegagi Genu Battegagi [2017]
Music Label: Junglee Music
Music: Ramachandra Hadpad
Lyrics: Narendra Babu
Singers: Vijay Prakash, Varsha B. Suresh
Raagi Mudde Lyrics
Album: Hottegagi Genu Battegagi [2017]
Music Label: Junglee Music
Music: Ramachandra Hadpad
Lyrics: Vinayaka Ram Kalagaru
Singer: Varsha B. Suresh
Comments
comments