December 18, 2017
Damaru Damaru Dam Song Lyrics
Damaru Damaru Dam Song Lyrics: Damaru Damaru Dam is a song from an upcoming Kannada movie Bruhaspati, directed by Nanda Kishore and produced by Rockline Venkatesh under Rockline Entertainments Banner. Bruhaspati [2018] features Manoranjan Ravichandran and Mishti Chakravarty and others. Junglee Music is the music label of this movie. This Song was composed by V. Harikrishna with lyrics penned by Yogaraj Bhat. Damaru Damaru Dam song was rendered by Puneeth Rajkumar.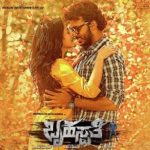 Damaru Damaru Dam Song Lyrics
Album: Bruhaspati [2018]
Music Label: Junglee Music
Music: V. Harikrishna
Lyrics: Yogaraj Bhat
Singers: Puneeth Rajkumar
Check out the lyrics here..
Damaru Damaru Dam Hingyak Agoythu
Gaddappana Chaddi Banyan Eradu Kaldoythu
Damaru Damaru Dam Hingyak Aaythu
Saavr Rupayge Single Idly Sigdang Agoythu
Hey Damaru Damaru Dam Edvatt Agoythu
Santhe Beedi Shanthakkange Vaanthi Agoythu
Hinge Ellene Adaru Naave Karana
Anthare Mandi Naaven Madana
Yeri Palti Aisa Controlu Karna Kaisa
Neeve Heli Swany Idu Sumne Iro Vayasa
Damaru Damaru Dam Hingyak Agoythu
Gaddappana Chaddi Banyan Eradu Kaldoythu
Damaru Damaru Dam Hingyak Aagoythu
Saavr Rupayge Single Idly Sigdang Agoythu
Gara Gara Gumtha Gumtha
Gara Gara Gumtha Gumtha
Monne Hingaythu Aa Monne Hingaythu
Saakavvana Naati Koli Kidnap Agoythu
Nenne Hingaythu Aa Nenne Hingaythu
Chikkannana Fullu Botlu Abbes Agoythu
Party-Yalli Enayth Antha Yaru Kelbedi
Hang Overu Ilde Illa Mathadsbedi
Damaru Damaru Dam Thale Kettoythu
Mixingnalli Mistake Aagi Namag Hingaythu
Jeevna Full Baatli Moor Peggu Youwwana
Philosophy Namgyakappa Kudkondu Irna
Yeri Palti Aisa Controlu Karna Kaisa
Neeve Heli Swany Idu Maneg Hogo Vayasa
Vayasu Banthu Ee Vayasu Banthu
Naav Thabbikondre Thaledimbige Usiru Kattoythu
Preethisbekitthu Ansok Shuruvaaythu
Ondibrige Whatsappalli Kalsidvi Muththu
Lovveu Story Shuruvagodu Goththagodilla
Starting Nalli Hudgeer Endu Kiththadodilla
Damaru Damaru Dam Buda Suttoythu
Nam Ithihaasa Hudgeerge Henge Goththaythu
Eega Engagement Agide Munde Nodona
Nam Hudgeere Hinganbitre Ethlag Hogana
Yeri Palti Aisa Controlu Karna Kaisa
Neeve Heli Swany Idu Barbaad Ago Vayasa
Damaru Damaru Dam Hingyak Agoythu
Gaddappana Chaddi Banyan Eradu Kaldoythu
Damaru Damaru Dam Hingyak Aaythu
Saavr Rupaayge Single Idly Sigdang Agoythu
Bruhaspati [2018] Songs:
Damaru Damaru Dam
Nodrappa Nammovnu
Aagale Beku Naavu
Amma Nannamma Kanda Annamma
Ontharadali Ella Haayagide
Dandam Dashagunam Ikku Mari
Comments
comments