December 18, 2017
Ontharadali Ella Haayagide Song Lyrics
Ontharadali Ella Haayagide Song Lyrics: Ontharadali Ella Haayagide is a song from an upcoming Kannada movie Bruhaspati, directed by Nanda Kishore and produced by Rockline Venkatesh under Rockline Entertainments Banner. Bruhaspati [2018] features Manoranjan Ravichandran and Mishti Chakravarty and others. Junglee Music is the music label of this movie. This Song was composed by V. Harikrishna with lyrics penned by Yogaraj Bhat. Ontharadali Ella Haayagide song was rendered by Karthik.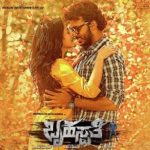 Ontharadali Ella Haayagide Song Lyrics
Album: Bruhaspati [2018]
Music Label: Junglee Music
Music: V. Harikrishna
Lyrics: Yogaraj Bhat
Singers: Karthik
Check out the lyrics here..
Ontharadali Ella Haayagide
Innontharadali Hrudaya Baayaride
Eshteledaru Usiru Saakagade
Kunthiruvenu Hesaru Bekagie
Ninna Jothege Kunthu Yathako Nanaganthu
Summane Nagu Banthu Helade Kelade
Ontharadali Ella Haayagide
Innontharadali Hrudaya Baayaride
Gham Ennuthide Manavu Hoovaagi
Jhum Ennuthide Kaiberalu Thaavagi
Gham Ennuthide Manavu Hoovaagi
Jhum Ennuthide Kaiberalu Thaavagi
Yaaru Kalisade Kelavu Thunta Maathanu
Ninna Nodutha Kulithu Kalithukondenu
Naanaagiralu Ee Khali Gantalige
Yelane Swara Banthu Helade Kelade
Ontharadali Ella Haayagide
Innontharadali Hrudaya Baayaride
Nendiruvenu Naa Endo Maleyalli
Neenu Padeyuveya Sheethavanu Preethiyalli
Nendiruvenu Naa Endo Maleyalli
Neenu Padeyuveya Sheethavanu Preethiyalli
Thappe Aadaru Paravagilla Eegale
Kobbu Karagida Galige Nodi Thabbale
Huchcha Naanagiralu Bechchane Thutigalali
Muththina Male Banthu Helade Kelade
Ontharadali Ella Haayagide
Innontharadali Hrudaya Baayaride
Eshteledaru Usiru Saakagade
Kunthiruvenu Hesaru Bekagie
Ninna Jothege Kunthu Yathako Nanaganthu
Summane Nagu Banthu Helade Kelade
Bruhaspati [2018] Songs:
Damaru Damaru Dam
Nodrappa Nammovnu
Aagale Beku Naavu
Amma Nannamma Kanda Annamma
Ontharadali Ella Haayagide
Dandam Dashagunam Ikku Mari
Comments
comments