December 18, 2017
Amma Nannamma Song Lyrics
Amma Nannamma Song Lyrics: Amma Nannamma is a song from an upcoming Kannada movie Bruhaspati, directed by Nanda Kishore and produced by Rockline Venkatesh under Rockline Entertainments Banner. Bruhaspati [2018] features Manoranjan Ravichandran and Mishti Chakravarty and others. Junglee Music is the music label of this movie.
This Song was composed by V. Harikrishna with lyrics penned by Pradyumna. Amma Nannamma song was rendered by K. S. Chithra, Pankaj.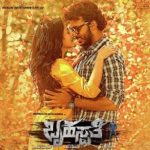 Amma Nannamma Song Lyrics
Album: Bruhaspati [2018]
Music Label: Junglee Music
Music: V. Harikrishna
Lyrics: Pradyumna
Singers: K. S. Chithra, Pankaj
Check out the lyrics here..
Amma Nannamma Kanda Annamma
Amma Yelamma Nanna Nodamma
Nina Laaligaagi Naa Kaayuthiruve
Dayamaadi Dayapaalisu
Ninna Koogigaagi Naa Hambalisiruve
Husi Kopa Kone Gaanisu
Saave Balibandaru
Bhuvige Nanna Thande Nee
Nove Naaniththaru
Kshamisi Guruvaade Nee
Amma Amma Nee Bekamma
Amma Nannamma Kanda Annamma
Amma Yelamma Nanna Nodamma
Ee Aatike Nee Needide Naa Keluva Munnave
Aa Devara Nee Bedide Naa Gellabekendu Aatadi
Kalpataruvallu Kelavomme Koneyanthide
Maathe Manasalli Mamathege Mithi Ellide
Gudiyallu Shileyallu Sigada Shakthi Nee Needide
Punaha Hegadaru Nanna Jotheyaagiru
Janana Enadaru Janani Neene Iru
Amma Amma Nee Bekamma
Oo Kandane Ninnondige
Naanilladiralendu Saadhyave
Nee Nannade Kudiyallave
Neenendu Nanadondu Bhaaghave
Saavu Novella Srushtili Sahaja Bidu
Maththe Putideddu Nadeyodu Baduku Magu
Manasittu Munnuggi Mumbarabeku
Nannaaa Mari
Jagave Eduraadaru Jayisi Doreyanthiru
Yugave Badalaadaru Nadathe Kedadanthiru
Kanda Kanda Nanna Kanda
Amma Baaramma Kanda Annamma
Kanda Ooo Kanda Ille Ihenamma
Ninnaseyanthe Naa Hejje Iduve
Kaigoodi Nadesennanu
Naanille Iruve Nina Kaayuthiruve
Bhaya Beda Sukhavagiru
Jyothi Neenadaru Manada Belakaade Nee
Thare Neenaadaru Nanage Raviyanthe Nee
Amma Amma Nee Bekamma
Bruhaspati [2018] Songs:
Damaru Damaru Dam
Nodrappa Nammovnu
Aagale Beku Naavu
Amma Nannamma Kanda Annamma
Ontharadali Ella Haayagide
Dandam Dashagunam Ikku Mari
Comments
comments