January 22, 2022
Huchcharalla Neevu Lyrics | Mallammana Pavaada
Huchcharalla Neevu Lyrics | Mallammana Pavaada: Huchcharalla Neevu is a song from the 1969 Kannada film 'Mallammana Pavaada', directed by Puttanna Kanagal based on the novel 'Ardhaangi' written by B. Puttaswamayya.
The screenplay was by P. Pullaiah based on his 1955 Telugu movie with similar story titled Ardhangi, which itself was based on Maddipatla Suri's Telugu translation of the Bengali novel Swayamsidda, written by Manilal Banerjee.
Swayamsiddha went on to be made into a 1975 Bengali movie of the same name. Ardhangi was remade in Tamil as Pennin Perumai and in Hindi twice as Bahurani in 1963 and as Jyoti in 1981.
Mallammana Pavaada Kannada movie stars Dr. Rajkumar, B. Saroja Devi, Sampath, T. N. Balakrishna, Dwarakish, Udaya Chandrika, Vajramuni, H. R. Shastry, Anantharam Maccheri, Advani Lakshmi Devi, R. T. Rama, Shanthamma, and others.
Huchcharalla Neevu song lyrics were written by Vijayanarasimha and the song was composed by music director Vijaya Bhaskar. This song was rendered by famous playback singer P. Susheela.
The Kannada novel Mallammana Pavaada also inspired the 1987 Tamil movie Enga Chinna Rasa, which went on to be remade in Telugu as Abbaigaru, in Hindi as Beta, in Kannada as Annayya and in Odia as Santana (1998).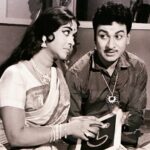 Huchcharalla Neevu Lyrics
Movie: Mallammana Pavaada [1969]
Music by: Vijaya Bhaskar
Lyrics by: Vijayanarasimha
Singer: P. Susheela
Cast: Rajkumar, Saroja Devi
Check out 'Huchcharalla Neevu Lyrics' here..
Huccharalla Neevu Huccharalla
Huccharalla Neevu Huccharalla
Ee Pacchekalla Thippeyalli
Eseda Avare Huccharu
Huccharalla Neevu Huccharalla
Ase Latheya Chigurinalle Chivutuvantha Heenaru
Kabbina Jalle Donku Kandu Rasave Kahi Enuvaru
Nanju Naalige Inda Manava Chuchi Naguvaru
Avara Manisi Naave Hucccha Enuva Neeve Devaru
Huccharalla Neevu Huccharalla
Ee Pacchekalla Thippeyalli
Eseda Avare Huccharu
Huccharalla Neevu Huccharalla
Solu Namma Baalinalli Geluva Galisuva Mettilu
Onde Jeeva Eradu Deha Aagi Avara Mettalu
Solu Namma Baalinalli Geluva Galisuva Mettilu
Onde Jeeva Eradu Deha Aagi Avara Mettalu
Samaya Saadaka Janaru Aaga Mecchi Mecchi Haadalu
Avara Manisi Naave Hucccha Enuva Neeve Devaru
Huccharalla Neevu Huccharalla
Ee Pacchekalla Thippeyalli
Eseda Avare Huccharu
Huccharalla Neevu Huccharalla
Mallammana Pavaada [1969] Kannada Film Songs List
1. Sharanembe Naa Shashibhooshana
Lyrics: Kanagal Prabhakar Sastry
Singer: P. Susheela
2. Haadona Olavina Ragamaale
Lyrics: Kanagal Prabhakar Sastry
Singers: P. B. Sreenivas, P. Susheela
3. Mareyada Maathadu
Lyrics: Kanagal Prabhakar Sastry
Singer: B. K. Sumitra
4. Aa Asha Vilasi Ee Roopa Rasi
Lyrics: Kanagal Prabhakar Sastry
Singer: L. R. Eswari
5. Naanoonu Nim Haage
Lyrics: Vijayanarasimha
Singer: P. B. Sreenivas
6. Huchcharalla Neevu
Lyrics: Vijayanarasimha
Singer: P. Susheela
Comments
comments