November 1, 2017
Karpoorada Gombe Lyrics
Karpoorada Gombe Lyrics: Karpoorada Gombe is a song from the 1996 Kannada movie Karpoorada Gombe, written and directed by S. Mahendar. Karpoorada Gombe features Ramesh Aravind, Shruti and Shwetha, Sharan, Lokesh, Srinivasa Murthy, Doddanna, Rekha Das, Ashalatha, Vanishree, Master Anand and others. Lahari Music is the music label of this movie. This song was composed and written by Hamsalekha. Thabbalige Ee Thabbaliya was rendered by Mano and K. S. Chithra.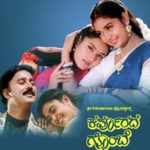 Karpoorada Gombe Lyrics
Movie: Karpoorada Gombe [1996]
Music Label: Lahari Music
Music: Hamsalekha
Lyrics: Hamsalekha
Singers: Mano, K. S. Chithra
Check out the lyrics here..
Ooo.. Karpoorada Gombe
Karpoorada Gombeyali Preethi Kande
Preethi Iro Aalayadi Belaku Kande
Karpoorada Gombeyali Preethi
Kande Preethi Iro Aalayadi Belaku Kande
Nudidaru Haay Nadedaru Haay
Karedaru Haay Beretharu Haay
Antharangadinda Antharangadinda
Banda Banda Preethi Chenda
Karpoorada Gombeyali Preethi Kande
Preeti Iro Aalayadi Belaku Kande
Elliya Maamara Elliya Inchara
Banthu Ondu Kogile Raagavirada Haadige
Elliya Akshara Elliya Suswara
Haadaballa Kogile Mookavaaythu Preethige
Karedaru Haay Beretharu Haay
Nudidaru Haay Nadedaru Haay
Antharangadinda Antharangadinda
Banda Banda Preethi Chenda
Karpoorada Gombeyali Preethi Kande
Preethi Iro Aalayadi Belaku Kande
Karpoorada Gombege Muththina Aarathi
Prathama Nayana Sangama Mareyalaagadaagide
Premada Daivake Andada Arpane
Hrudaya Haado Sambhrama Bareyalagadagide
Nudidaru Haay Nadedaru Haay
Karedaru Haay Beretharu Haay
Antharangadinda Antharangadinda
Banda Banda Preethi Chenda
Karpoorada Gombeyali Preethi Kande
Preethi Iro Alayadi Belaku Kande
Comments
comments