November 17, 2018
Koti Koti Januma Kaledaru Lyrics | Rajannana Maga
Koti Koti Januma Kaledaru Lyrics | Rajannana Maga: Koti Koti Januma Kaledaru is a Kannada song from an upcoming 2018 movie Rajannana Maga, directed by Kolar Seenu. The film was produced by Harish T Jalgere under the banner Universel Hattrik Combines. Rajannana Maga features Harish T jalgere, Akshatha Sreedhar Shastry, Charanraj, Ragesh Nataranga, Ugramm Manju, Sharath Lohitashwa and others.
Aananda Audio Video is the music label of this movie. This song was written by famous Kannada lyricist K. Kalyan and the song was composed by music director Ravi Basrur. Koti Koti Januma Kaledaru song was rendered by singer Swarvijayi Vijay Prakash.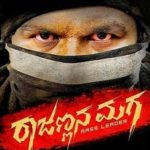 Koti Koti Januma Lyrics
Movie: Rajannana Maga [2018]
Audio Label: Aananda Audio Video
Music by: Ravi Basrur
Lyrics by: K. Kalyan
Singer: Vijay Prakash
Check out the lyrics here..
Koti Koti Januma Kaledaru
Appa Thane Modala Devaru
Manasina Garbhada Gudiyali
Heththava Appa Nanna Appa
Appa Yendare Anuraga
Appikolluva Anuvada
Thyaga Preethiya Samyoga
Kamarisabahudu Naguvaga
Makkalalli Thanna Heththavara
Kaano Mamathamayi
Thappu Oppugala Mannisi
Muddiso Karunaamayi
Kashtagala Dariyalli Kanasanu Biththutha
Kanneerige Naguvina Banna Hachchutha
Baala Doodutha Bevarinda Bhoomiyanu Tholeyuthiro
Appanu Athmada Adhikaari
Usiranu Hanchuva Upakaari
Shikshaka Rakshaka Sahachari
Yellavu Aaguva Oudaari
Koti Koti Januma Kaledaru
Appa Thane Modala Devaru
Hoththu Goththugala Lekka Madadanthe Dudiyonava
Ellavannu Kottu Hoththu Meresuva Avane Shiva
Utta Batte Haridaru Chintheyilla Avanige
Makkalannu Reshimele Singarisuva Thaaythanade
Avanolage Jaga Thaniso Laali Ide
Makkala Keerthige Hemme Pado
Modalane Jeevave Appa Kano
Makkala Naalegala Belagoke
Jeevana Mudipitta Daiva Kano
Koti Koti Januma Kaledaru
Appa Thane Modala Devaru
Theerada Runagalu Mareyada Kshanagalu
Appa Nanna Appa
Soorya Chandraru Irovaregu
Uliyalu Appana Mugulu Nagu
Gudisale Irali Mahalirali
Avana Edurali Naanu Magu
Rajannana Maga [2018] Songs
Koti Koti Januma
Ninna Naanu Nodidaga
Rangi Nanna
Thale Thalegalu
Comments
comments