February 16, 2018
Maguve Ninna Hoonagu Lyrics
Maguve Ninna Hoonagu Lyrics: Maguve Ninna Hoonagu is a song from the 1969 Kannada movie Gejje Pooje, directed by Puttanna Kanagal and produced by Rashi Brothers under the banner Chithra Jyothi. The film is based on the novel Gejje Pooje by noted Author M. K. Indira.
Gejje Pooje features Kalpana, Leelavathi, Aarathi, Pandaribai, Gangadhar, K S Ashwath, T N Balakrishna, Vajramuni, Annapurnamma, Swarnamma, M N Lakshmidevi, Sundaramma, Indrani, Anupama, Shakunthala, Rama, Baby Padmashree,  B. S. Narayan, C. H. Lokanath, Baby Saraswathi, Baby Shobha, Baby Sheela, and others.
The film was remade in Tamil as Thaaliya Salangaiya, in Telugu as Kalyana Mandapam and in Hindi as Ahista Ahista. Saregama was the music label of this movie. This song was composed by Vijaya Bhaskar with lyrics penned by Vijaya Narasimha. This song Maguve Ninna Hoonagu was rendered by S. Janaki.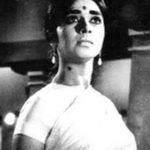 Maguve Ninna Hoonagu Lyrics
Movie: Gejje Pooje [1969]
Music Label: Saregama
Music: Vijaya Bhaskar
Lyrics: Vijaya Narasimha
Singer: S. Janaki
Check out the lyrics here..
Maguve Ninna Hoonage
Odave Nanna Baalige
Thumbu Yenna Jolige
Maguve Ninna Hoonage
Odave Nanna Baalige
Thumbu Yenna Jolige
Maguve
Gangeyanthe Bande Neenu
Nanna Paapa Tholeyuve
Naanu Padeda Shaapa Ninna
Kaaadadanthe Thadeyuve
Ninna Baala B]Nandanadali
Naale Ella Naguve
Maguve Ninna Hoonage
Odave Nanna Baalige
Thumbu Yenna Jolige
Maguve
Benda Manada Thaapa Ninage
Thaakadanthe Kaayuve
Thanna Yedeyalirisi Ninna
Edavadanthe Kaanuve
Naalkaranthe Naanyavaada
Naari Neenu Enisuve
Maguve Ninna Hoonage
Odave Nanna Baalige
Thumbu Yenna Jolige
Maguve
Maguve Ninna Hoonage
Comments
comments