December 30, 2017
Mylekunthaa Madesha Lyrics
Mylekunthaa Madesha Lyrics: Mylekunthaa Madesha is a song from an upcoming 2018 Kannada movie Kichchu, directed by Pradeep Raj of Kirataka and Rajanikantha fame. The film was produced by M Anthony Pradeep under the banner Indirajal Advertisement solutions.
Kichchu features Dhruv Sharma, Ragini Dwivedi, Abhinaya, Sai Kumar, Suchendra Prasad and Sudeep in special appearence. Aanand Audio is the music label of this movie. This song was composed by Arjun Janya with lyrics penned by Ghouse Pheer. This song was rendered by Kailash Kher and Suchendra Prasad.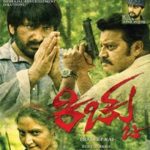 Mylekunthaa Madesha Lyrics
Album: Kichchu [2017]
Music Label: Aanand Audio
Music: Arjun Janya
Lyrics: Ghouse Pheer
Singers: Kailash Kher, Suchendra Prasad
Check out the lyrics here..
Hey Mylekuntha Madesha
Bitband Kailasa
Nodo Swalpa Ee Desha
Bhoomi Ayithu Kalmasha
Thumbkondide Visha
Nyaaya Neethi Aagide Kaala Kasa
Hoo Han Hoo Han
Balle Balle Balle
Balle Balle Balle
Mylekuntha Madesha
Bitband Kailasa
Nodo Swalpa Ee Desha
Bhoomi Ayithu Kalmasha
Thumbkondide Visha
Nyaaya Neethi Kaala Kasa
Anna Kottora Menege
Kanna Haakuva Neecha Kaala
Innendu Kone Endu
Ee Haavu Yenee Aatakilli
Edeya Olage Uriyo Kichchu Kichchu
Kanna Thumba Holeyo Minchu Minchu
Oh Balle Balle Balle Balle
Mylekuntha Madesha
Bitband Kailasa
Nodo Swalpa Ee Desha
Yeleyele Ye Yele Yele Yele
Yeleyele Ye Yele Yele
Beeso Birugaalige
Beelo Bara Sidildhaige
Bagguvude Parvatha
Eshte Dhanivaadaru
Kadalanchanu Appuva Alegala
Aarbhata Ninthitha
Beeso Birugaalige
Beelo Bara Sidildhaige
Bagguvude Parvatha
Eshte Dhanivaadaru
Kadalanchanu Appuva
Ale Aarbhata Ninthitha
Irula Hindene Hagalu Iruvudu
Baruva Naaleyu Namadu
Nee Nuggo Munnuggo
Yene Aadru Kugga Byada
Edeya Olage Uriyo Kichchu Kichchu
Kanna Thumba Holeyo Minchu Minchu
Paapa Punya Kattidu
Chinteyannu Kaibidu
Yetige Yeduretu Idu
Yuddava Saaribidu
Drohava Doora Idu
Mosakke Mukthi Kodu Yenu
Paapa Punya Kattidu
Chinteyannu Kaibidu Hey Hey
Yetige Yeduretu Idu Balle Balle
Yuddava Saaribidu
Drohava Doora Idu
Mosakke Mukthi Kodu
Mullu Thegeyoke Mulle Beku
Thaleya Etthi Nee Baduku
Nee Yelu Yeddelu
Yeddu Biddu Yudda Gellu
Edeya Olage Uriyo Kichchu Kichchu
Kanna Thumba Holeyo Minchu Minchu
Yelele Yele Yele
Yelele Yele Yele
Kichchu Songs Lyrics
Mylekunthaa Madesha
Spandana
Vanadevi Preetiya
Ughey Ughey
Comments
comments