December 23, 2017
Tagaru Banthu Tagaru Lyrics
Tagaru Banthu Tagaru Lyrics: Tagaru Banthu Tagaru is a song from an upcoming 2018 Kannada movie Tagaru, directed by Duniya Soori and produced by K. P. Srikanth. Tagaru features Shiva Rajkumar, Manvitha, Dhananjay, Bhavana Menon, Vasishta N. Simha, Devaraj, Suhasini Maniratnam and others. PRK Audio is the music label of this movie while Divo is the digital partner.
This song was composed by Charanraj with lyrics penned by Dr V Nagendra Prasad. Tagaru Banthu Tagaru was rendered by Anthony Daasan with  Backing Vocals by Aniruddha Sastry, Nikhil Partha Sarathy, Chethan Naik, Shwetha Devanahally, Nagaranjini, Harsha Ranjini.
Tagaru Banthu Tagaru is a very pulsating number with some aggressive lyrics and music supported by musicians like guitarist Sunil Silvester and Rony while Napier Peter and Naveen Kumar taking care base guitar part. Trumpet Babu was the in-charge of Brass instruments. This powerful song was powered by some good percussion arrangement by Shruthi Raj.
Finally the much awaited audio of the most anticipated Kannada movie Tgarau is out now. This number is going to be treat for Shivanna fans. A good number with some powerful lyrics and music. listen the song and enjoy the lyrics here in our portal.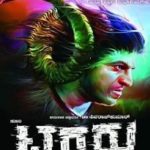 Tagaru Banthu Tagaru Lyrics
Album: Tagaru [2017]
Music Label: PRK Audio
Music : Charanraj
Lyrics: Dr V Nagendra Prasad
Singer : Anthony Daasan
Check out the lyrics here..
Vaare Nota Nodaithe
Kaalu Keradhu Ninthaithe
Guturu Haaki Bandaithe
Eduru Hodre Gumthaithe
Nodokeno Balu Simple-Uu
Ivana Gundge Double-Uu
Aado Aata Bahala Chaalu
Beka Beka Sample-Uu
Hesaru Khadaru Thimiru
Nodovnge Bevaru
Brother-Ru
Tagaru Tagaru Ivana Pogaru
Tagaru Banthu Tagaru
Idu Ee Oora Tagaru
Joraagi Idara Hesaru
Helbeda Kano Brother-U
Yavaththu Idara Eduru
Hogbeda Kano Brotheru
Idu Thimiru Iro Tagaru
Dhairya Idara Usiru
Ondu Baari Iduva Gunna
Amele Yaaro Kaayoru Ninna
Ondu Baari Kenako Munna
Nooraaru Saari Nee Yochsodu Chenna
Preethi Maadi Maiyya Savaru
Praanane Needo Geleyane Ivanu
Thori Nodi Ninna Pogaru
Saddene Iradanthe Gudde Bidonu
Lo Magane Ivanu
Madayeri Nintha
Aa Shivane Ivana
Maiyyalli Kuntha
Nodokeno Balu Simple-Uu
Ivana Gundge Double-Uu
Aado Aata Bahala Chaalu
Beka Beka Sample-Uu
Hesaru Khadaru Thimiru
Nodovnge Bevaru
Brother-Ru
Tagaru Tagaru Ivana Pogaru
Tagaru Banthu Tagaru
Idu Ee Oora Tagaru
Joraagi Idara Hesaru
Helbeda Kano Brother-U
Yavaththu Idara Eduru
Hogbeda Kano Brotheru
Idu Thimiru Iro Tagaru
Dhairya Idara Usiru
Lo Magane Ivanu
Madayeri Nintha
Aa Shivane Ivana
Maiyyalli Kuntha
Tagaru Songs Lyrics
Tagaru Banthu Tagaru
Hold On Hold On
Mental Ho Jawa
Comments
comments