December 23, 2017
Hold On Hold On Lyrics | Tagaru
Hold On Hold On Lyrics | Tagaru: Hold On Hold On is a song from an upcoming 2018 Kannada movie Tagaru, directed by Duniya Soori and produced by K. P. Srikanth. Tagaru features Shiva Rajkumar, Manvitha, Dhananjay, Bhavana Menon, Vasishta N. Simha, Devaraj, Suhasini Maniratnam and others. PRK Audio is the music label of this movie while Divo is the digital partner.
This song was composed by Charanraj with lyrics penned by Yograj Bhat. Hold On Hold On was rendered by Ananya Bhat with Backing Vocals by Ala P Bala, Manasa Holla, Madhuvanthi, Nincy, Lakshmi Vijay and Prarthana MA.
Hold On Hold On is a very interesting peppy number with some candid lyrics by Yograj Bhat as usual and music supported by musicians like guitarist Josh Markraj while Mandolin,Ukelele,Prim and Ruan were taken care by Prakash Hariharan. Flute by Varijashree Venugopal and Vishnu Vijay. Ustaad Faiyaz Khan had added color by his Saarangi. This number is having percussion arrangement by Shruthi Rajand Venkat.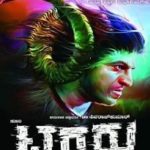 Hold On Hold On Lyrics
Album: Tagaru [2017]
Music Label: PRK Audio
Music : Charanraj
Lyrics: Yograj Bhat
Singer : Ananya Bhat
Check out the lyrics here..
Hold On Hold On Hold On Hold On [2x]
Green Signallu Biddilla Yenu Maadli
Hold On Hold On
Ee Time-Alli Love Aaythu Henge Hel'li
Hold On Hold On
Gandu Huduga Naanu Hudugi Neenu
Sorry Hudugi Naanu Huduga Neenu
Naan Ninage Heluvudonde Love-Inali Bilalu
Ninage Yenu Rogaa Tholali Beelo Baaro Begaa
Nanna Vaare Vaare Notave Heat-Uu
Inthaha Chaligaaladalli Yaathakke Late-Uu
Nanna Vaare Vaare Notave Heat-Uu
Inthaha Chaligaaladalli Yaathakke Late-Uu
Ee Patience Ella Bittu Maathadu Pappi Kottu
Hold On Hold On Hold On Hold On
Peddi Naanu Muddinindaaa Thabbo Nanna
Aase Pattu Sadde Barade Kachchi Biduve
Omme Nodu Galla Kottu
Ehh Hold On Hold On
Slow Down Slow Down
Apaghaathakke Avasarave Reason
Nee Thadko Swalpa Yeeth Hudugi
Neen Ninthko Doora Oh Bedagi
Neeninnu Thumba Sann Hudugi
Hog Baardu Munnuggi
Naan Ninage Keluvudonde
Hrudayadalli Illave
Nanagond Chooru Jaaga
Final Yenu Helu Bega
Naanu Saari Saari Heluve Ninthu
Nange Poora Poora Hididide Braanthu
Naanu Saari Saari Heluve Ninthu
Nange Poora Poora Hididide Braanthu
Naa Haakikondiruve Sumne Mansalli
Mooru Gantu
Signallu Bidthu Anthu Inthu
Tagaru Songs Lyrics
Tagaru Banthu Tagaru
Hold On Hold On
Mental Ho Jawa
Comments
comments