February 13, 2018
Yekamma Sheelamma Lyrics
Yekamma Sheelamma Lyrics: Yekamma Sheelamma is a song from the 1982 Kannada movie Antharala [Antarala], directed by Suresh Heblikar. The film was produced under the banner Anubhava Films (P) Ltd. screenplay and dialogues by G S Sadashiva. Antharala features Suresh Heblikar, Mamatha Rao, Ramesh Bhat, Sundar Krishna Urs, Kaveri, Katte Ramachandra, Sridhar, Basanth, B S Achar, Rotti, Ve Mu Joshi, Venkatesh Prasad and others.
Sangeetha is the music label of this movie. This song was composed by L. Vaidyanathan with lyrics of M.N. Vyasa Rao. This song Yekamma Sheelamma was rendered by Rajkumar Bharathi and S. Janaki.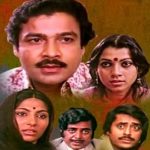 Ekamma Sheelamma Lyrics
Movie: Antharala [1982]
Music Label: Sangeetha
Music: L. Vaidyanathan
Lyrics: M N Vyasa Rao
Singers: Rajkumar Bharathi, S. Janaki
Check out the lyrics here..
Yekamma Sheelamma Binka Nannalli
Baaramma Kooramma Nanna Caralli
Old Aada Ee Model Bore-U Nanage
Show Illa Shape Illa Ninna Gaadige
Ee Body Nee Nodi Haarabedave
Ee Jodi Ondaagi Thaane Odade
Yekamma Sheelamma Binka Nannalli
Baaramma Kooramma Nanna Caralli
Ninna Iriva Nota Nannedeya Seelide
Ninna Prema Seleyalle Kanasu Thelide
Chandra Soorya Kaanthi Ninnalli Neleside
Ninna Moha Nageyanna Jeeva Seledide
Arere Sheelamma Saniha Baaramma
Bayake Neegamma Nageya Thoramma
Hagalinali Irulinali Neene Kaaduve
Yekamma Sheelamma Binka Nannalli
Baaramma Kooramma Nanna Caralli
Baalinalli Neenu Digantha Belagide
Hosa Raaga Chiguri Vasantha Moodide
Nalugadanthe Ninna Naanendu Kaayuve
Ninagaagi Naaniruve Neralinaasare
Naanu Ninagaagi Neenu Nanagaagi
Naavu Ondaagi Baalu Namagaagi
Nalivirali Novirali Naa Ninna Seruve
Yekamma Sheelamma Binka Nannalli
Baaramma Kooramma Nanna Caralli
Old Aada Ee Model Bore-U Nanage
Show Illa Shape Illa Ninna Gaadige
Ee Body Nee Nodi Haarabedave
Ee Jodi Ondaagi Thaane Odade
Antharala Songs
Ekamma Sheelamma
Mareyalaare Samskruthi
Nenapinali Kanasinali
Raagi Thandeera
Comments
comments