January 12, 2018
Yelu Suttina Kote Songs Lyrics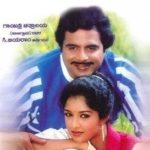 Yelu Suttina Kote Songs Lyrics: Yelu Suttina Kote is a 1988 Kannada movie, directed by B. C. Gowrishankar and produced by Sa Ra Govindhu. Elu Suttina Kote features Ambarish, Gouthami, Ramesh Aravind, Sundarakrishna Urs, Sadashiva Brahmavar, Devaraj, Sunil Rao and others. Lahari Music was the music label of this movie.
Songs of the movie were composed by L. Vaidyanathan with lyrics penned by Lakshminarayana Bhat, Dalithakavi Siddalingaiah, Doddarange Gowda, V. Manohar and Rudramurthy Shastry. Songs were rendered by Rathnamala Prakash, S. P. Balasubrahmanyam and Vani Jayaram.
Check out the lyrics here..
Yeno Maadalu hogi Yenu Lyrics
Movie: Yelu Suttina Kote [1988]
Music Label: Lahari Music
Music: L. Vaidyanathan
Lyrics: Rudramurthy Shastry
Singers: S. P. Balasubramanyam
Santhasa Araluva Samayaa Lyrics
Movie: Yelu Suttina Kote [1988]
Music Label: Lahari Music
Music: L. Vaidyanathan
Lyrics: V. Manohar
Singers: S. P. Balasubramanyam, Rathnamala Prakash
Antharangada Hoobanake Lyrics
Movie: Yelu Suttina Kote [1988]
Music Label: Lahari Music
Music: L. Vaidyanathan
Lyrics: Dodda Range Gowda
Singers: S. P. Balasubramanyam
Ee Shrushti Yentha Lyrics
Movie: Yelu Suttina Kote [1988]
Music Label: Lahari Music
Music: L. Vaidyanathan
Lyrics: N.S. Lakshminarayana Bhatta, Dr. Siddhalingaiah
Singers: S. P. Balasubrahmanyam, Vani Jayaram
Comments
comments