May 7, 2019
Kannada Mother Sentiment Songs | Happy Mothers Day
Kannada Mother Sentiment Songs | Happy Mothers Day: What can we say when it comes to talking about mother. It is very hard to express our feelings about our Mother. We fall short of words to express our feelings when it comes to motherhood.
Mother is the very reason for our being on this earth. The kind of sacrifice's every mother makes for her children in her lifetime is something that is very difficult to put into words. The struggle she goes through right from conceiving the baby to bringing up the child And making him or her, a respectable citizen in the society is the struggle of life.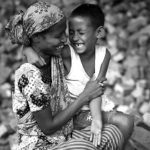 If there is unconditional love in this world, it is only in your mother's heart. It's very hard to find unconditional love anywhere. The other love comes with strings attached. But mothers love and care are unconditional. All we can do for her is giving back the love and care for our mother.
To celebrate motherhood, every year Mothers Day is celebrated around the world. This year's Mother's Day 2019 is on May 12th, Sunday. On the occasion of Mother's Day, Lyricsraaga has come up with a list Kannada movie of songs that talks about Mother.
Check out the list here..
1. Amma Ninna Tholinalli
Movie: Kappu Bilupu[1969]
Music: R. Rathna
Lyrics: R. N. Jayagopal
Singer: P. Susheela
Cast: Rajesh, Kalpana, T N Balakrishna
Director: S. R. Puttanna Kanagal
2. Amma Amma Endaaga Eno Santhoshavu
Movie: Bhale Jodi [1970]
Music: R. Rathna
Lyrics: Chi. Udayashankar
Singer: P. B. Srinivas
Cast: Rajkumar, Bharathi
Director: Y. R. Swamy
3. Amma Endare Enu Harushavo
Movie: Kalla Kulla [1975]
Music: Rajan-Nagendra
Lyrics: Chi. Udaya Shankar
Singers: P. B. Sreenivas, H. Krishnamurthy
Cast: Vishnuvardhan, Dwarakish, Bhavani, Jayalakshmi
Directed by: K. S. R. Das
4. Amma Endare Manavella
Movie: Thayigintha Devarilla [1977]
Music: Rajan-Nagendra
Lyrics: Chi. Udaya Shankar
Singer: S. Janaki
Directed by: Y. R. Swamy
Cast: Srinath, Jayanthi, Manjula
5. Thaayiya Thandeya Mamathe Vathsalya
Movie: Madhura Sangama [1978]
Music: Rajan-Nagendra
Lyrics: Kangal Prabhakara Sastry
Singers:S Janaki
Cast: Anant Nag, Radha Saluaja, Ashok
Director: T. P. Venugopal
6. Amma Neenu Namagaagi
Movie: Keralida Simha [1981]
Music: Chellapilla Satyam
Singers: Rajkumar, P. B. Sreenivas
Lyrics: Chi. Udayashankar
Cast: Rajkumar, Saritha
Director: Chi Dattaraj
7. Amma Neenu Nakkare Namma Baalu Sakkare
Movie: Thayiya Madilalli [1981]
Music: Chellapilla Satyam
Lyrics: Chi. Udaya Shankar
Singers: S. Janaki, S. P. Balasubrahmanyam
Cast: Ashok, Aarathi, Udaykumar, Balakrishna
Directed by: B. Subba Rao
8. Kannige Kaanuva Devaru Yendare
Movie: Yarivanu [1984]
Music: Rajan-Nagendra
Lyrics: Chi Udayashankar
Singers: Master Lohith
Cast: Dr Rajkumar, Srinath, B Sarojadevi
Director: Dorai-Bhagvan
9. Amma Ninna Nodidare
Movie: Malaya Marutha [1986]
Music: Vijaya Bhaskar
Lyrics: Chi. Udayashankar
Singers: S. P. Balasubramanyam
Cast: Vishnuvardhan, Madhavi, Saritha
Director: K. S. L. Swamy (Lalitha Ravi)
10. Amma Amma Anno Maathu
Movie: Ee Jeeva Ninagagi [1986]
Music: Vijayanand
Lyrics: Chi Udayashankar
Singers: K. J. Yesudas
Cast: Vishnuvardhan, Urvashi, Baby Shalini
Director: V. Somashekar
11. Amma Koraguve Ethake
Movie: Thayiye Nanna Devaru[1986]
Music: Sathyam
Lyrics: Chi Udayashankar
Singers: S Janaki
Cast: Tiger Prabhakar, Shankarnag, Jayanthi, Pallavi
Director: Vijay
Movie: Dance Raja Dance [1987]
Music:Vijayanand
Lyrics: Chi Udayashankar
Singers: S. P. Balasubramanyam
Cast: Vinod Raj, Divya, Sangeetha, Srinath
Director: Dwarakish
13. Amma Amma
Movie:Dharma Pathni[1988]
Music: Hamsalekha
Lyrics: Hamsalekha
Singers: Latha Hamsalekha, Manjula Gururaj
Cast: Rajesh, Lakshmi, Vinod Alwa, Thara
Director: M S Rajashekar
14. Kai Thutthu Kottole
Movie: Kaliyuga Bheema[1991]
Music: Hamsalekha
Lyrics: Hamsalekha
Singers: S. P. Balasubramanyam
Cast: Tiger Prabhakar, Kushboo, Sumalatha, Srinath
Director: Tiger Prabhakar
15. Amma Naanu
Movie: Kaliyuga Seethe [1992]
Music: Rajan-Nagendra
Lyrics: Chi. Udaya Shankar
Singers: B. R. Chaya
Cast: Malashri, Sunil, Srinivasa Murthy
Director: Vijay
16. Amma Nanna
Movie: Hosa Kalla Hale Kulla [1992]
Music: Hamsalekha
Lyrics:Hamsalekha
Singers: Kumar Sanu
Cast: Shashikumar, Dwarakish, Madhumathi
Director: Dwarakish
17. Hetthu Hotthu Mutthu Kottu
Movie: Guru Brahma[1992]
Music: Hamsalekha
Lyrics:Hamsalekha
Singers: K. J. Yesudas, Manu, Manjula Gururaj
Cast: Ravichandran, Sukanya, Lokesh, Sumithra
Director: Veerappa Maralavadi
18. Amma Enuva
Movie: Ananda Jyothi [1993]
Music: Vijayanand
Lyrics: Chi. Udayashankar
Singers: Dr. Rajkumar
Cast: Shivarajkumar, Sudharani
Director: Chi Dattaraj
19. Ammayya Ammayya
Movie: Annayya [1993]
Music by: Hamsalekha
Lyrics by: Hamsalekha
Singer: S. P. Balasubrahmanyam
Cast: Ravichandran, Madhoo, Aruna Irani, Srinath
Directed by: D. Rajendra Babu
20. Thaayi Thaayi Laali Haado Bhoomi Thaayige
Movie: Hoovu Hannu [1993]
Music: Hamsalekha
Lyrics: Hamsalekha
Singers: Dr. Rajkumar, K. S. Chithra
Directed by: S. V. Rajendra Singh Babu
Starring: Lakshmi, Baby Shamili, Rajesh Gundu Rao
21. Devarigondu Kaagada Baredu
Movie: Bevu Bella [1993]
Music by: Hamsalekha
Lyrics by: Hamsalekha
Singe: Rajesh Krishnan
Cast: Jaggesh, Ragini, Lokesh
Director: S Narayan
22. Amma Yenalu
Movie: Kunthi Puthra[1994]
Music: Vijayanand
Lyrics: N/A
Singer: S. P. Balasubramanyam
Cast: Vishnuvardhan, Shashikumar, Sonakshi
Director: Vijay
23. Thaayi Illada Thavaru
Movie:Thayi Illada Thavaru[1995]
Music: Hamsalekha
Lyrics: Hamsalekha
Singer: S. Janaki
Cast: Ramkumar, Shruthi, Geetha
Director: S. Mahendar
24. Muttu Kodolu Bandaga
Movie: Thutta Mutta[1998]
Music: Hamsalekha
Lyrics: Hamsalekha
Singer: Unnikrishnan
Cast: Ramesh Aravind, Prema, Kasthuri
Director:Kishore Sarja
25. Ammanannu Kaanada
Movie: Patela[1999]
Music: Hamsalekha
Lyrics: Hamsalekha
Singer: Rajesh Krishnan
Cast: Jaggesh, Payal Malhothra, Lokesh, Jayanthi
Director: Victory Vasu
26. Ondaanondu Kaaladalli | Jo Jo Laali Jo Jo
Movie : Nandi / Nandhi [2002]
Music : Gurukiran
Lyrics: V. Nagendra Prasad
Singer: K.S.Chithra
Cast: Sudeep, Sindhu Menon, Radhika Chaudhari
Directed by: D. Rajendra Babu
27. Nannusire
Movie: Daasa [2003]
Music: Sadhu Kokila
Lyrics: K. Kalyan
Singer: K. S. Chithra
Cast: Darshan, Amrutha, Avinash
Director: P. N. Satya
28. Brahma Vishnu Shiva Ede Haalu Kudidaro
Movie: Excuse Me [2003]
Music: R. P. Patnaik
Lyrics: V. Nagendra Prasad
Singer: Prem
Cast: Sunil Raoh, Ramya, Ajay Rao
Director: Prem
29. Thayi Endalli Januma Ide
Movie: Nanjundi [2003]
Music:Hamsalekha
Lyrics:Hamsalekha
Singer: K. J. Yesudas
Cast: Shivarajkumar, Sadha, Umashri
Director: S. R. Brothers
30. Amma Amma I Love You
Movie: Maurya [2004]
Music: Gurukiran
Lyrics: S. Narayan
Singer: Shaan
Cast: Puneeth Rajkumar, Meera Jasmine
Director: S. Narayan
31. Beduvenu Varavannu Kode Thaayi Janmavanu
Movie: Jogi [2005]
Music: Gurukiran
Lyrics: Prem
Singer: Prem
Director: Prem
32. Kandamma Kandamma
Movie: Maharaja [2005]
Music: S A Rajkumar
Lyrics: K Kalyan
Singer: K. S. Chithra
Cast: Sudeep, Nikhitha, Ashok, Bharathi, Avinash
Director: Om Saiprakash
33. Kannige Kaanisuva
Movie: Dattha [2006]
Music: R P Patnayak
Lyrics: K Kalyan
Singer: Madhu Balakrishna
Casts: Darshan, Ramya, Keerthi Chawla
Director: Chi Gurudatth
34. Thayiye Magana
Movie: Thirupathi [2006]
Music: Rajesh Ramanath
Lyrics: Krishna
Singer: Rameshchandra
Cast: Sudeep, Pooja Kanwal, Sudharani, Charan Raj
Director: Shivamani
35. Amma Amma Nannamma
Movie: Kannadada Kanda [2006]
Music: H. Gurunath
Lyrics: Maurya
Singer: Ramesh Chandra
Cast: M Leelavathi, Vinod Raj
Director: B N Vijaykumar
36. Devaru Bareda Katheyali Thaayi Preethi
Movie: Neelakanta [2006]
Music: V. Ravichandran
Lyrics: V. Ravichandran
Singer: S. P. Balasubrahmanyam, Nanditha
Director: Om Sai Prakash
37. Thayi Thayi
Movie: Vamshi [2008]
Music: R. P. Patnaik | Hamsalekha
Lyrics: Hamsalekha
Singer: Dr. Rajkumar
Directed by: Prakash
Starring: Puneeth Rajkumar, Nikitha, Lakshmi
38. Ammanemba Amruthada
Movie: Jotheyagi Hithavagi[2010]
Music: Drummer Deva
Lyrics: V Manohar
Singer: Srinivas
Cast: Chandan, Thejaswini, Thara, Naveen
Director: S K Srinivas
39. Kanna Muchhe | Thaayiya Appuge
Movie: Ulidavaru Kandanthe [2014]
Music: B. Ajaneesh Loknath
Lyrics: Suni
Singers: Shankar Mahadevan, Vani Harikrishna
Cast: Rakshit Shetty, Kishore, Tara
Director: Rakshit Shetty
40. Parapancha Nene Parapancha
Movie: Kotigobba 2 [2016]
Music: D. Imman
Lyrics: V. Nagendra Prasad
Singer: Shankar Mahadevan
Directed by: K. S. Ravikumar
Starring: Sudeep, Nithya Menen
Movie: Amma I Love You [2018]
Music: Gurukiran
Lyrics: V. Nagendra Prasad
Singer: Sunil Kashyap
Cast: Chiranjeevi Sarja, Sitara
Director: K. M. Chaitanya
Movie: Thayige Thakka Maga [2018]
Music by: Judah Sandhy
Lyrics by: Shashank Sheshagiri
Rendered By: Narayan Sharma
Cast: Ajay Rao, Ashika Ranganath, Sumalatha
Directed by: Shashank Taalya
Movie: Edakallu Guddada Mele [2018]
Music: Ashic Arun
Lyrics: Kiran Kaverappa
Singer: K. S. Chithra
Cast: Nakul, Shrinath, Swathi, Bharathi
Directed by: Vivin Surya
Album: Bruhaspati [2018]
Music: V. Harikrishna
Lyrics: Pradyumna
Singers: K. S. Chithra, Pankaj
Cast: Manoranjan Ravichandran, Mishti Chakravarty
Directed by: Nanda Kishore
Related Keywords
#kannada mother sentiment songs #kannada janapada songs on mother #kannada mother songs lyrics #kannada mother songs #kannada mother songs lyrics #mother songs in kannada #mother songs in kannada lyrics #kannada mother songs #kannada mother songs list #kannada thayi songs
Comments
comments