October 2, 2019
Aadi Vellikizhamai Andru Song Lyrics | L. R. Eswari
Aadi Vellikizhamai Andru Song Lyrics | L. R. Eswari: Aadi Vellikizhamai Andru is a famous Devotional song  of Goddess Durga also known as Adi Parashakti, Parvati, Chandi, Kaali etc.. She is a goddess of war. The day of Durga's victory is celebrated as Vijayadashami, Dussehra, Bijoya in India and as Dashain in Nepal.
This famous Tamil Amman Song was rendered by one of the sort after playback singer of south India, L. R.  Eswari. L. R. Eswari has many songs in south Indian movies and as well as in the languages like Hindi and  English also. Apart from singing movie songs, her contribution in the field of Tamil devotional song is immense. She has worked lot private devotional albums. Her Amman songs and Murugan songs are very popular  in Tamil Nadu.
On the occasion Navarathri, Dasara, Vijayadashami Festival, we made an effort to present you this famous L. R. Eswari Amman Song Aadi Vellikizhamai Andru.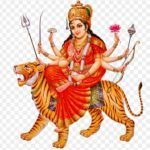 Song: Aadi Vellikizhamai Andru
Singer: L. R. Eswari
Genre: Devotional
God: Amman | Durga
Language: Tamil
Lyrics: N/A
Check out the Aadi Vellikizhamai Andru Song Lyrics
Aadi Vellikizhamai Andru..
Ammanukku Manjal Kaappu..
Aadhi Sakthi Karumari Ammanukku
Azhagiya Manjal Kaappu
Azhagiya Manjal Kaappu
Koodi Avalai Kumbiduvorku
Kodi Nanmaigal Paaru
Koodi Avalai Kumbiduvorku
Kodi Nanmaigal Paaru
Aadiyil Avalai Kondaadi
Aayiram Naamangal Kooru
Aadiyil Avalai Kondaadi
Aayiram Namaangal Kooru
Aadi Vellikilamai Andru..uu..
Ammanukku Manjal Kaappu
Verkaattil Kudiyirukkum Veppilaikaari
Koorum Anbar Kuraiyai Theerkkum Govinda Maari
Tharaniyin Thaayavale Naarani Omkaari
Tharaniyin Thaayavale Naanani Omkaari
Paarellam Padiyalakkum
Paramasivan Maari
Paarellam Padiyalakkum
Paramasivan Maari
Aadi Vellikilamai Andru
Ammanukku Manjal Kaappu
Kungumathil Kuliththu Nirpaal Kungumakaari
Manjaludan Niraindhiruppaal Mangala Maari
Nenjaara Thudhitthu Nindral Anaithiduvaal Vaari
Nenjaara Thudhitthu Nindral Anaithiduvaal Vaari
Annai Pola Kaathiduvaal Anandha Sugumaari
Annai Pola Kaathiduvaal Anandha Sugumaari
Aadi Vellikilamai Andru
Ammanukku Manjal Kaapu
Aadhi Sakthi Karumari Ammanukku
Azhagiya Manjal Kaappu
Azhagiya Manjal Kaappu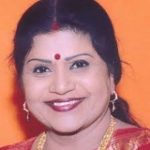 Search Terms
aadi vellikilamai andru lyrics aadi velli kizhamai song lyrics aadi velli kizhamai andru song l r eswari songs l r eswari tamil amman songs l r eswari devotional songs l r eswari songs kannada lr eswari devotional songs lr eswari kannada songs lr eswari songs lr eswari god songs lr eswari amman songs lr eswari murugan songs lr eswari hits
Comments
comments