June 10, 2018
Megha Maale Kannada Song Lyrics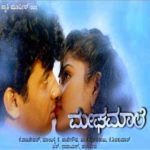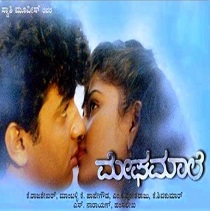 Megha Maale Kannada Song Lyrics: Megha Male [Megha Maale] is a 1994 Kannada movie , directed by S. Narayan and produced by K. Rajashekar, Mamballi K Papegowda, M. K. Potharaj, K. Shivakumar under the banner Swathi Movies. Megha Male features Sunad Raj, Vijayashree, Jayanthi, M. P. Shankar, S. Narayan, Umesh, Shobhraj, Bhavyashree Rai, Vijayendra, Kumar, Radhakrishna, Mamballi K Papegowda, M K Potharaju, G. M. Nagaraj, Subhash Kadakol, Vijaykumar, Anantharam Maccheri, Basavaraj, Master Madan and others.
Lahari Music is the music label of this movie. All songs were written and composed by Hamsalekha. Songs of this movie were rendered by S. P. Balasubrahmanyam, S. Janaki, K. S. Chithra, Latha Hamsalekha and Varanata Dr. Rajkumar.
Check out the lyrics here..
Bhoodevigindu Januma Dina Lyrics
Movie: Megha Male [1994]
Music Label: Lahari Music
Music: Hamsalekha
Lyrics: Hamsalekha
Singers: S. P. Balasubrahmanyam, Latha Hamsalekha
Om Pratham Om Lyrics
Movie: Megha Male [1994]
Music Label: Lahari Music
Music: Hamsalekha
Lyrics: Hamsalekha
Singers: S. P. Balasubrahmanyam, K. S. Chithra
Ghamaka Lyrics
Movie: Megha Male [1994]
Music Label: Lahari Music
Music: Hamsalekha
Lyrics: Hamsalekha
Singers: S. P. Balasubrahmanyam, S. Janaki
Ondu Hudugi Nod'de Kano Lyrics
Movie: Megha Male [1994]
Music Label: Lahari Music
Music: Hamsalekha
Lyrics: Hamsalekha
Singers: S. P. Balasubrahmanyam
Megha Maale Lyrics
Movie: Megha Male [1994]
Music Label: Lahari Music
Music: Hamsalekha
Lyrics: Hamsalekha
Singers: Dr. Rajkumar
Ivalu Heththavalu Lyrics
Movie: Megha Male [1994]
Music Label: Lahari Music
Music: Hamsalekha
Lyrics: Hamsalekha
Singers: S. P. Balasubrahmanyam
Comments
comments