August 15, 2017
Yava Seemeya Maayagaathiye Lyrics
Yava Seemeya Maayagaathiye Lyrics: Yava Seemeya Maayagaathiye is a song from the 2011 Kannada movie Johny Mera Naam, directed by Preetam Gubbi and produced by Jayanna, Bhogendra under the banner Jayanna combines.
Johny Mera Naam Kannada film features Duniya Vijay, Ramya, Rangayana Raghu, Sharan, Sadhu Kokila, Ramesh Bhat, Dattanna, Girija Lokesh, Jayashree, Achyuth Kumar, Karthik Jayaram, Sharan, Dharma, Raghava Uday, K. D. Venkatesh, Mallesh Gowda, Ramesh Bhat, Bulli Rakesh, Arasu Maharaj, Venki Ram, Madhu Hegde, Shankar Bhat, and others.
Anand Audio is the music label of this movie. This song was composed by V. Harikrishna with lyrics written by Kaviraj. Yava Seemeya Maayagaathiye was rendered by Sonu Nigam.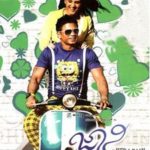 Yava Seemeya Maayagaathiye Lyrics
Movie: Johny Mera Naam [2011]
Music Lable: Anand Audio
Music: V. Harikrishna
Lyrics: Kaviraj
Singers: Sonu Nigam
Check out 'Yava Seemeya Maayagaathiye Lyrics' here..
Yaava Seemeya Maayagaathiye
Maaduve Salaam Johny Mera Naam
Nodu Nodutha Aada Preethige
Aadenu Gulaam Preethi Mera Kaam
Nindondu Jaroori Thumba Jaroori Maathige
Nandanthu Thayaari Ella Thayaari Aagide
Yaava Seemeya Maayagaathiye
Maaduve Salaam Johny Mera Naam
Ninnale Kaanuve Nanna Nakshatra Loka
Endigu Jothegiro Obba Sanmitra Beka
Beediyalli Neeneke Bande Yaksha Kannike
Preethiyalli Bidda Mele Yaake Anjike
Nenedare Edurali Iruvenu
Yaava Seemeya Maayagaathiye
Maaduve Salaam Johny Mera Naam
Ninnaya Sparshake Aade Gandharva Naanu
Chillare Maathige Eega Sandharbavenu
Anthadenu Nannalli Kande Swapna Sundari
Hinde Munde Nodadene Swalpa Munnadi
Kanasige Therigeya Koduvenu
Yaava Seemeya Maayagaathiye
Maaduve Salaam Johny Mera Naam
Nodu Nodutha Aada Preethige
Aadenu Gulaam Preethi Mera Kaam
Nindondu Jaroori Thumba Jaroori Maathige
Nandanthu Thayaari Ella Thayaari Aagide
Yaava Seemeya Maayagaathiye
Maaduve Salaam Johny Mera Naam
Johny Mera Naam [2011] Songs
Shirtu Pantinali
Diva Diva
Bhavalokada Rayabhariye
Yava Seemeya Maayagaathiye
Yellavanu Heluvaase
Save
Comments
comments