August 15, 2017
Diva Diva Lyrics
Diva Diva Lyrics: Diva Diva is a song from the 2011 Kannada movie Johny Mera Naam, directed by Preetam Gubbi and produced by Jayanna, Bhogendra under the banner Jayanna combines.
Johny Mera Naam Kannada film features Duniya Vijay, Ramya, Rangayana Raghu, Sharan, Sadhu Kokila, Ramesh Bhat, Dattanna, Girija Lokesh, Jayashree, Achyuth Kumar, Karthik Jayaram, Sharan, Dharma, Raghava Uday, K. D. Venkatesh, Mallesh Gowda, Ramesh Bhat, Bulli Rakesh, Arasu Maharaj, Venki Ram, Madhu Hegde, Shankar Bhat, and others.
Anand Audio is the music label of this movie. This song was composed by V. Harikrishna with lyrics written by Kaviraj. Diva Diva was rendered by Kailash Kher, Priyadarshini.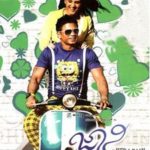 Diva Diva Lyrics
Movie: Johny Mera Naam [2011]
Music Lable: Anand Audio
Music: V. Harikrishna
Lyrics: Kaviraj
Singers: Kailash Kher, Priyadarshini
Check out 'Diva Diva Lyrics' here..
Diva Diva Thana Dhirana Diva Diva Thana Dhirana
Diva Diva Thana Dhirana Diva Diva Thana Dhirana
Diva Diva Thana Dhirana
Dont U Know Dont U Know Dont U Know Am Very Sexy
Dont U Know Dont U Know Dont U Know Am Very Sexy
Kai Ide Kaalide Summane Danceu Maadu
Kannide Kivi Ide Dayavittu Haadu Kelu
Kempegowda Kattid Oorig Raani Naa
Color Color Kanasige Raayabhari Naa
Oorigoble Padmavathi Antha Raaga Yaak Haaduthi
Dont U Know Dont U Know Dont U Know Am Very Sexy
Dont U Know Dont U Know Dont U Know Am Very Sexy
Kai Ide Kaalide Summane Danceu Maadu
Kannide Kivi Ide Dayavittu Haadu Kelu
Naa Bussu Haththidde Seat Ilde Ninthidde
Driverru Ednappa Avana Seatee Kotnappa
Foot Board Nal Naanindde Nooku Nuglal Nodthidde
Nee Bussu Bid'thidde Naanu Line Haakthidde
Strawberry Strawberry Strawberry Thinnod Yaaro
Bell Ide Bekkide Kattodyaro Kuththige Kattodyaaro
Gante Yaake Padmavathi Thaali Katti Agthin Pathi
Kai Ide Kaalide Summane Danceu Maadu
Kannide Kivi Ide Dayavittu Haadu Kelu
Chenpatnak Hogidde Padde Hudgru Adbidru
Devthene Bandlantha Gudiya Kattok Ninthbitru
Poojaari Aagoke Application Haakaythu
Poojena Maadoke Costume Purchase Maadaythu
Hudugare Hudugare Maadalu Kelasa Ilva
Sikkada Tharege Kai Chachod Thappe Alva
Dont Worry Padmavathi Barthiv Naavu Rocket Haththi
Dont U Know Dont U Know Dont U Know Am Very Sexy
Dont U Know Dont U Know Dont U Know Am Very Sexy
Kai Ide Kaalide Summane Danceu Maadu
Kannide Kivi Ide Dayavittu Haadu Kelu
Johny Mera Naam [2011] Songs
Shirtu Pantinali
Diva Diva
Bhavalokada Rayabhariye
Yava Seemeya Maayagaathiye
Yellavanu Heluvaase
Save
Save
Comments
comments