August 15, 2017
Shirtu Pantinali Lyrics
Shirtu Pantinali Lyrics: Shirtu Pantinali is a famous song from the 2011 Kannada movie Johny Mera Naam, directed by Preetam Gubbi and produced by Jayanna, Bhogendra under the banner Jayanna combines.
Johny Mera Naam Kannada film features Duniya Vijay, Ramya, Rangayana Raghu, Sharan, Sadhu Kokila, Ramesh Bhat, Dattanna, Girija Lokesh, Jayashree, Achyuth Kumar, Karthik Jayaram, Sharan, Dharma, Raghava Uday, K. D. Venkatesh, Mallesh Gowda, Ramesh Bhat, Bulli Rakesh, Arasu Maharaj, Venki Ram, Madhu Hegde, Shankar Bhat, and others.
This song was composed by V. Harikrishna with lyrics written by Yograj Bhat. Shirtu Pantinali was rendered by V. Harikrishna, Chethan Sosca. Anand Audio is the music label of this movie.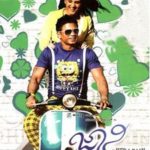 Shirtu Pantinali Lyrics
Movie: Johny Mera Naam [2011]
Music Lable: Anand Audio
Music: V. Harikrishna
Lyrics: Yograj Bhat
Singers: V. Harikrishna, Chethan Sosca
Check out 'Shirtu Pantinali Lyrics' here..
Shirtu Pantinalli Onderdu Buttonn Illa
Colorru Maathra Mele Namdu
Jwara Banda Heartu Nandu Ondolle Kambli Illa
Ladiesu Sikre Sarihogbodu
Gulabi Flowerru Bala Kaile Hidko Brotherru
Nammalle Hudgeeru Thumbaane Husharu
Heartu Thegedu Kaige Itru Beelodilla
Johny Mera Naam Preethi Mera Kaam
Johny Mera Naam Preethi Mera Kaam
Shirtu Pantinalli Onderdu Buttonn Illa
Colorru Maathra Mele Namdu
Jwara Banda Heartu Nandu Ondolle Kambli Illa
Ladiesu Sikre Sarihogbodu
Friends Ella Helrappa Naanu Ide Thara
Lovevvu Nambkondu Yaarno Kaaykondu
Hrudaya Kerkobeka
Nannatha Bachelore Hinde Pade Pade
Age Itkondu Gap'u Kotkondu Hogeya Haakobeka
Iduvarege Dancesu Maadiruve Bande Illa
Madu Magana Haage Badukiruve Henne Illa
Johny Darling Daily Morning
Yaake Neenu Fair And Lovely Hachchodilva
Johny Mera Naam Preethi Mera Kaam
Johny Mera Naam Preethi Mera Kaam
Henmaklu Kelbeku Naanu Kuri Thara
Marriage Aagbutte Children Maadbuttu
Schoolu Seristhivi
Nimmane Naanendu Khaali Bidodilla
Nimma Hottena Whiteu Rottina Hengo Gittisthivi
Nanagintha Olle Husbendu Sikkodilla
Idu Thumba Olle Offerru Close Agolla
Johny Darling Daily Evening
Hendthi Mukha Nododashtu Easy Alla
Johny Mera Naam Preethi Mera Kaam
Johny Mera Naam Preethi Mera Kaam
Johny Mera Naam [2011] Songs
Shirtu Pantinali
Diva Diva
Bhavalokada Rayabhariye
Yava Seemeya Maayagaathiye
Yellavanu Heluvaase
Save
Save
Save
Comments
comments