August 15, 2017
Bhavalokada Rayabhariye Lyrics
Bhavalokada Rayabhariye Lyrics: Bhavalokada Rayabhariye is a song from the 2011 Kannada movie Johny Mera Naam, directed by Preetam Gubbi and produced by Jayanna, Bhogendra under the banner Jayanna combines.
Johny Mera Naam Kannada film features Duniya Vijay, Ramya, Rangayana Raghu, Sharan, Sadhu Kokila, Ramesh Bhat, Dattanna, Girija Lokesh, Jayashree, Achyuth Kumar, Karthik Jayaram, Sharan, Dharma, Raghava Uday, K. D. Venkatesh, Mallesh Gowda, Ramesh Bhat, Bulli Rakesh, Arasu Maharaj, Venki Ram, Madhu Hegde, Shankar Bhat, and others
Anand Audio is the music label of this movie. This song was composed by V. Harikrishna with lyrics written by Kaviraj. Bhavalokada Rayabhariye was rendered by Shamita Malnad.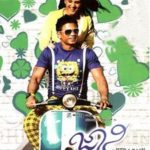 Bhavalokada Rayabhariye Lyrics
Movie: Johny Mera Naam [2011]
Music Lable: Anand Audio
Music: V. Harikrishna
Lyrics: Kaviraj
Singer: Shamita Malnad
Check out the lyrics here..
Bhavalokada Raayabhariye Hege Ninnanu Nodadaadenu
Premadoorina Dooravaaniye Ninna Ringana Keladaadenu
Illene Suliyutha Neenu Seledaru Nannanu
Ellello Aleyutha Eno Arasutha Hodenu
Bhavalokada Raayabhariye Hege Ninnanu Nodadaadenu
Kaadade Hodaru Ella Maathannu Naanu
Ellava Aaliso Nalla Neenallavenu
Ninna Kanda Meleye Arthavaythu Youwwana
Eko Jeeva Ukki Banthu Vinaakaarana
Jotheyale Hidiyuva Belakanu
Bhavalokada Raayabhariye Hege Ninnanu Nodadaadenu
Kaayisi Kaadide Shikshe Nee Needu Eega
Naaleya Neeliya Nakshe Geechina Bega
Ninna Kaadu Koothantha Kaal Kooda Saarthaka
Agutheeya Neene Nanna Kathaanaayaka
Kushiyali Belesuva Katheyanu
Bhavalokada Raayabhariye Hege Ninnanu Nodadaadenu
Johny Mera Naam [2011] Songs
Shirtu Pantinali
Diva Diva
Bhavalokada Rayabhariye
Yava Seemeya Maayagaathiye
Yellavanu Heluvaase
Save
Comments
comments